Excellent Service
Inquiry Stage: Our sales team is online 24 hours a day. For inquiries, please contact us directly.
Email: [email protected]
Whatsapp: +86 18475613114
+86 13557717135
Website: www.szchaoyimacine.com
Remarks: Our sales people are professional and nice. If you have any dissatisfaction during the consultation process, you can directly complain to our boss ([email protected] )
Order Stage: The order steps as below: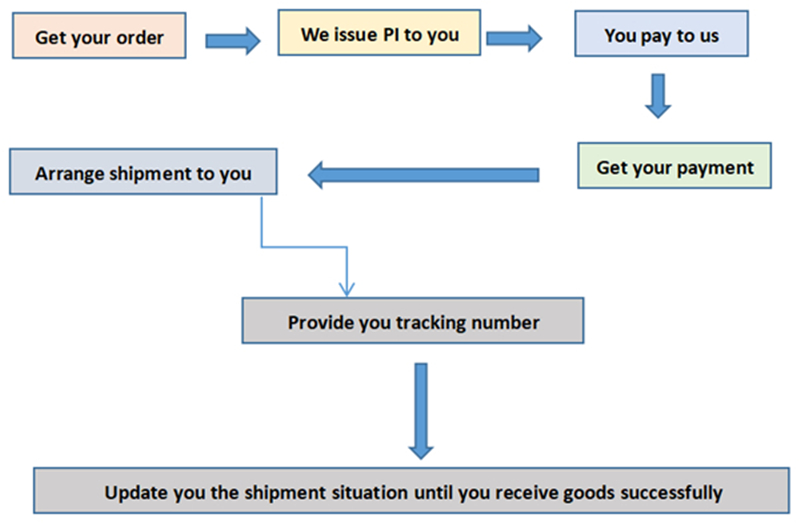 After getting your order, we will issue you proforma invoice within one or two hours during business time.
After getting your payment, machines will be sent out to you at once during our business hours and provide you tracking number next day after sending out.
Shipping situation will be updated to you very often until you receive it successfully.
After you receive machine, information about machine use precautions and common problems handling will be sent to you.
We will ask customers about the use of the machine from time to time.
Remark: If any questions during using machine, please feel free to contact us ([email protected]) , we will give you a reply at once during our business hours.
Thank for your cooperation.