Paper Waste Stripper for Die Cutting Pneumatic Waste Stripper Machine for Carton Box Making




TECHNICAL SPECIFICATIONS
| | |
| --- | --- |
| Item Number | HS-680 |
| Type | Pneumatic stripper |
| Color | Black and Silver (you could choose the color you want ) |
| Revolution | 4500 turns /min |
| Chain | #2 with 18 cogs (medium size) |
| Air consumption | 0.4㎡/min |
| Working pressure | 6~8 KG |
| Net weight | 3.5 KG |
| Minimum cutting size | 5MM |
| Suitable paper | all kinds of paper. Efficiency will be higher for grey board and corrugating medium paper and so on |
| Gross Weight | 6.0KG |
| Package Dimensions | 490*170*240mm |
PRODUCT DESCRIPTION
The compressed air driven HS-680S carton-stripper is our standard stripper and our bestseller.
More than 95% of our customers worldwide use and prefer this handy type and they are very satisfied with it. The hs-680s is particularly well suited for normal waste. This device is driven by a pneumatic famous motor. Our pneumatic type HS-680S is very robust and very low-maintenance.
For the main processing of corrugated cardboard, we also offer our special medium chain for this device. All pneumatic types are also available with a two-hand safety system.
For the HS-680S, we will provide you the automatic maintain unit oil-water separator to ensure the stripping tool smoothly work all the time. And it is absolute necessary to use the unit to protect the air driven motor.
Field of Application & Work Stations for HS-680S Carton-Stripper

HS-680 is designed for the sole purpose of clearing waste of carton boxes.
HS-680 is a pneumatic manual die-cut waste stripping device. After connecting to air pump, press the rotary switch for normal operation.
HS-680 is to be installed and operated in a post-processing waste stripping area.
HS-680 Carton-waste Advantages

• Powerful pneumatic motor guarantees smooth stripping.
• Solid and rigid steel construction.
• Stripping waste with maximal efficiency.
• Extremely safe, easy and comfortable to operate.
• The hardened-steel stripping wheel guarantees longer lifetime
Product Features

• HS-680 stripper is a high- efficient manual tool ,compared with the traditional stripper's method by hammer, stripper could improve the speed at least above 5-10 times.
• Compact structure, light-weight design and easy operation; male or female operator could handle it through a simple training.
• The HS-680 stripper's power cause by air motor, thus safe operation and long productive life.
• HS-680 Stripper's tooth chain with high strength alloy steel which using advanced heat treatment technology, high hardness, strong abrasive resistance and long working life.
Product Functions Explanation

• This device HS-680S is specially designed for the universal use of removal of large & small segment waste from die cut sheets with no damage to the carton blanks, which can improve the factory productivity.
• Pneumatic driven, environmental friendly, safe and reliable
• Conforms to Oriental hand shape, which can be moved flexibly and lightly.
• Scientific design stripping wheel, effectively reduces the unreasonable contacts with paper
• The powerful pneumatic motor enables stripping to be handier
• Enhances the efficiency of stripping greatly, reduces stripping personnel, and saves time
Principle picture for segments of waste stripper

The outside trim must be cut into sections no large than 400mm long. The length is dependent on the number and the depth of cut-outs as well as the shape of sheet. The smaller the number of the nicks, the faster the stripping operation will go.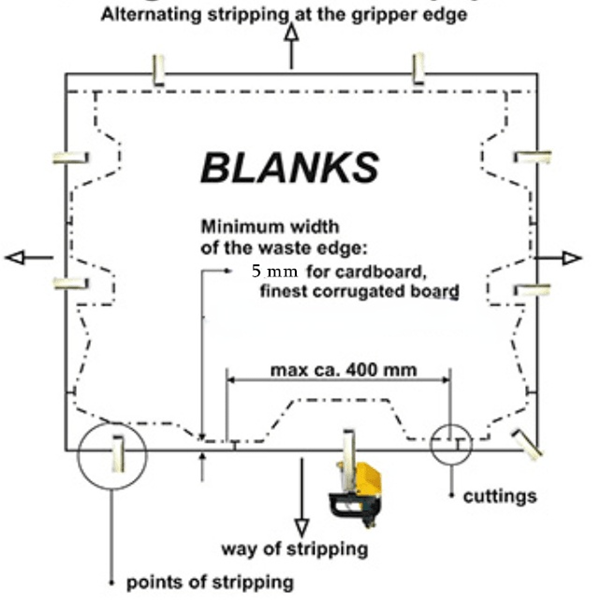 PHOTOS SHOW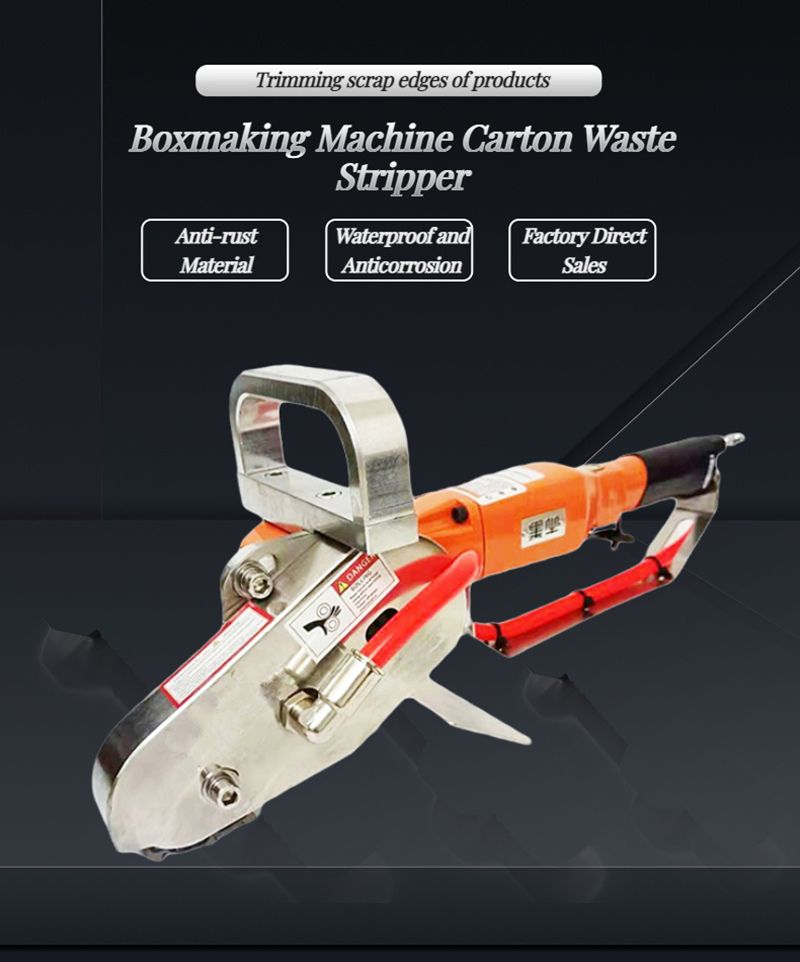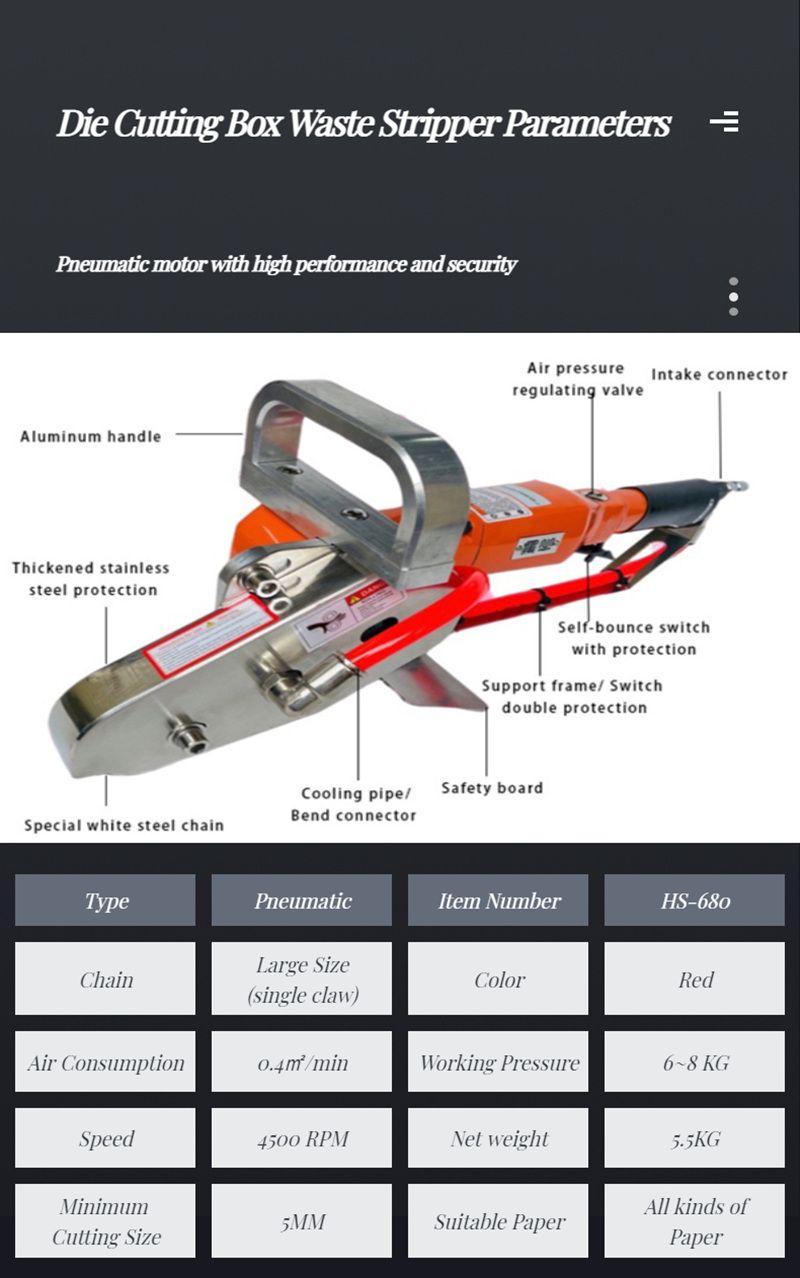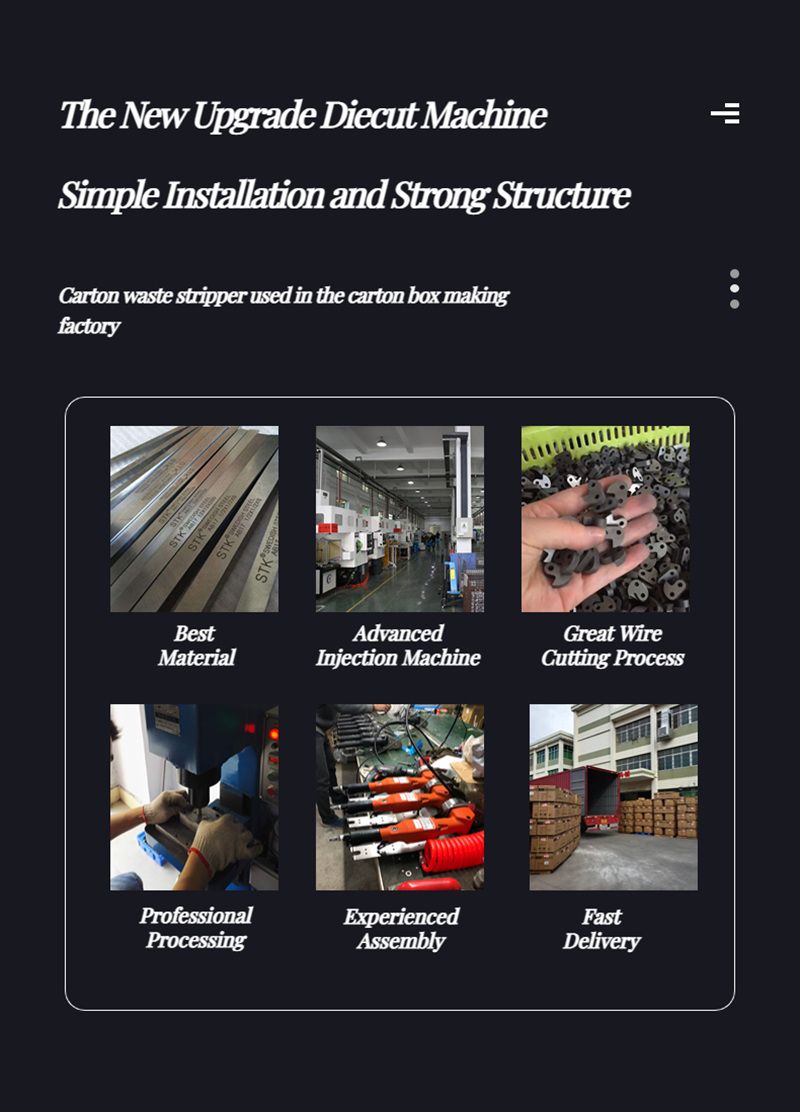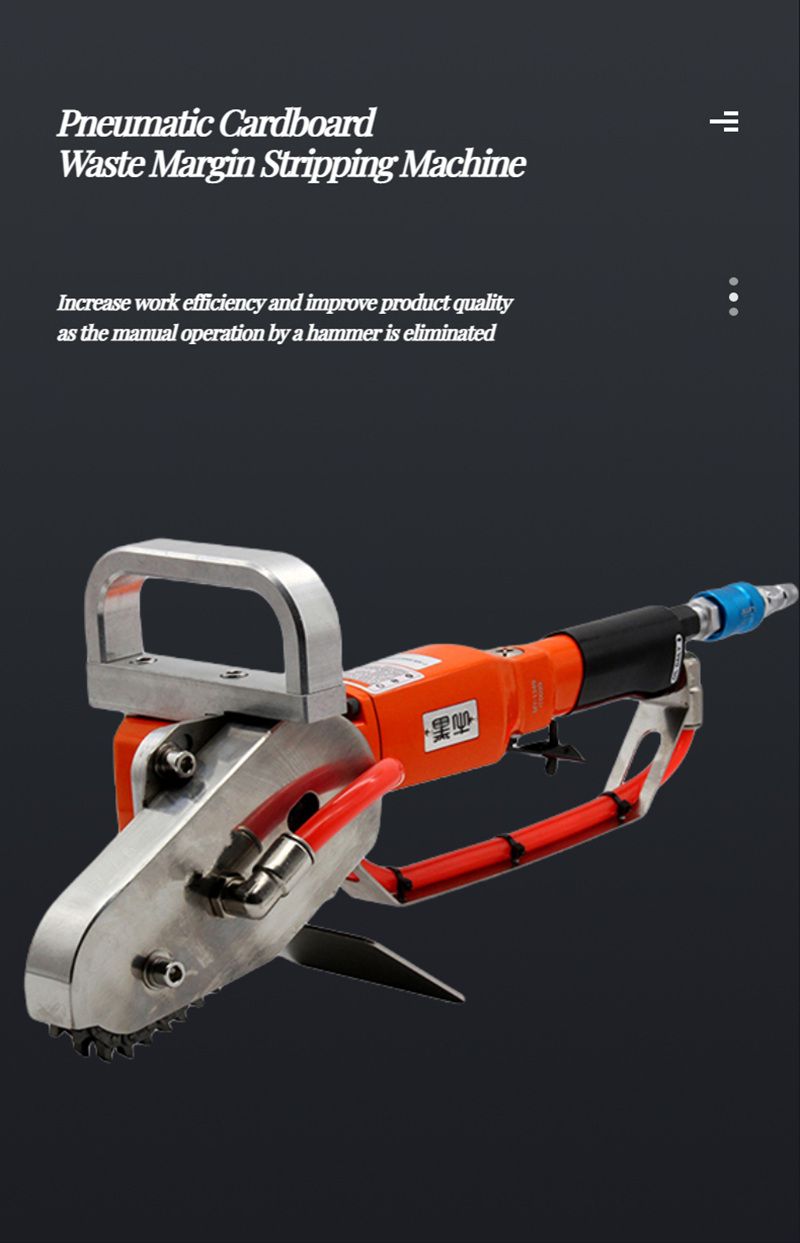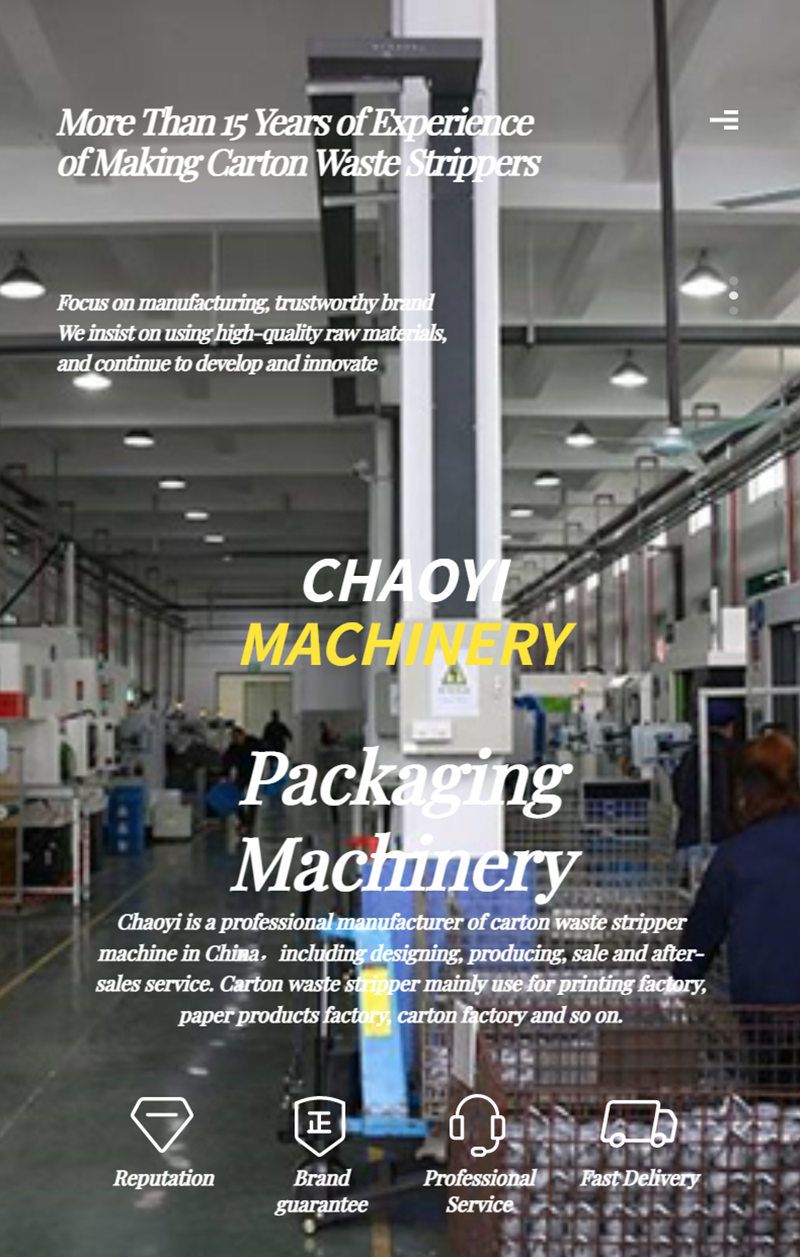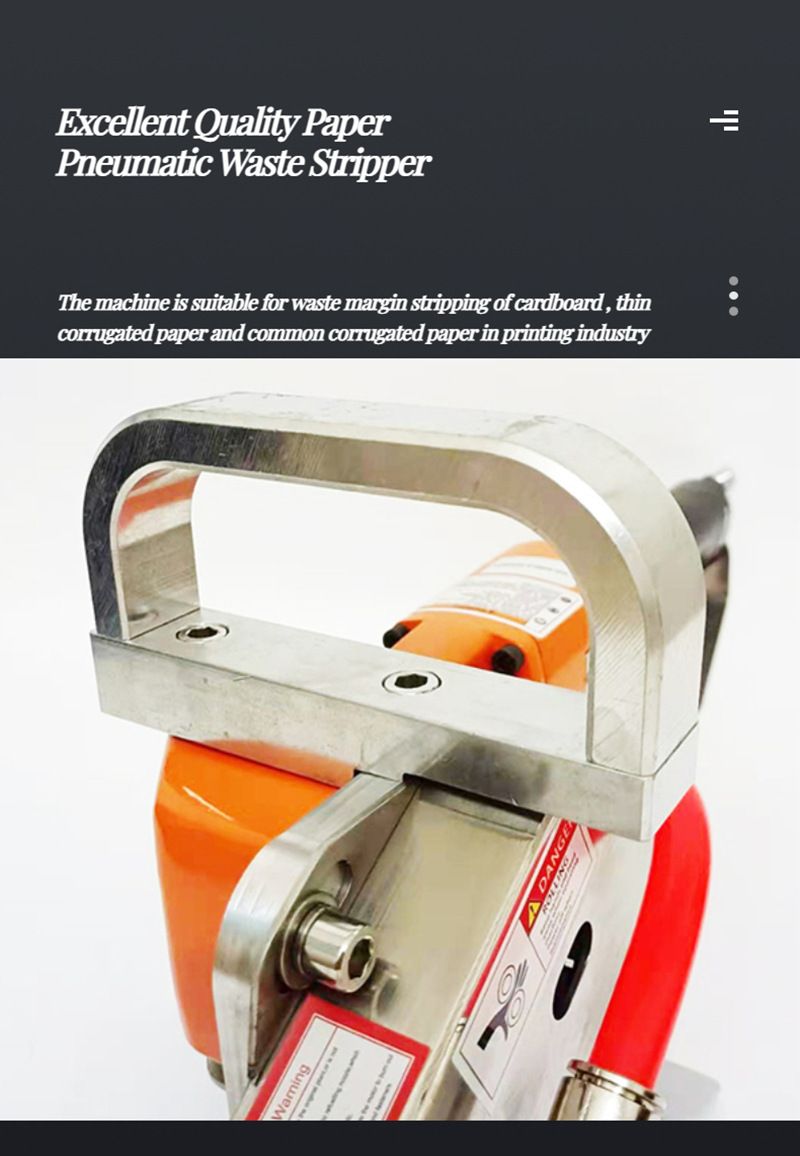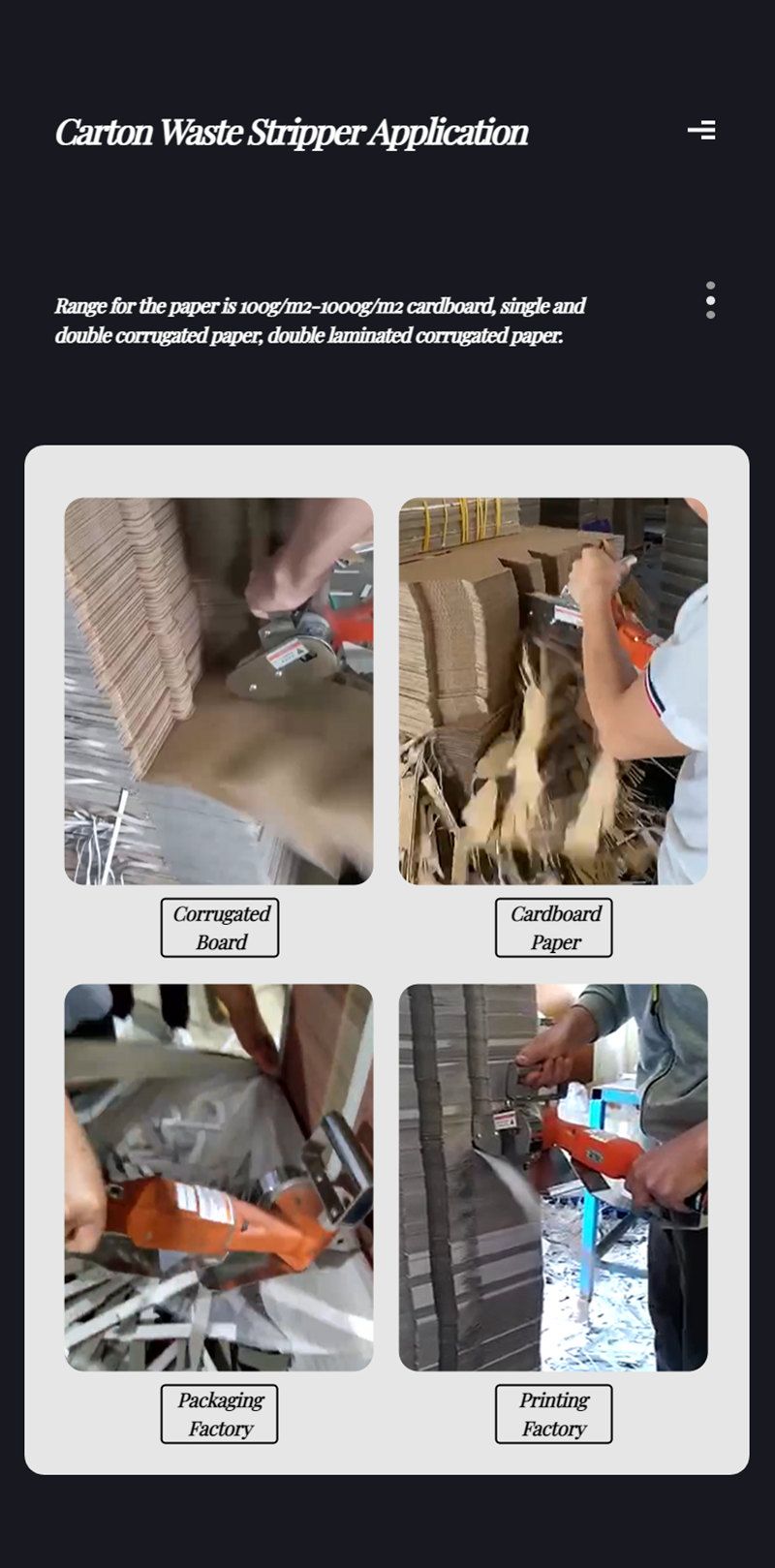 ORDER LIST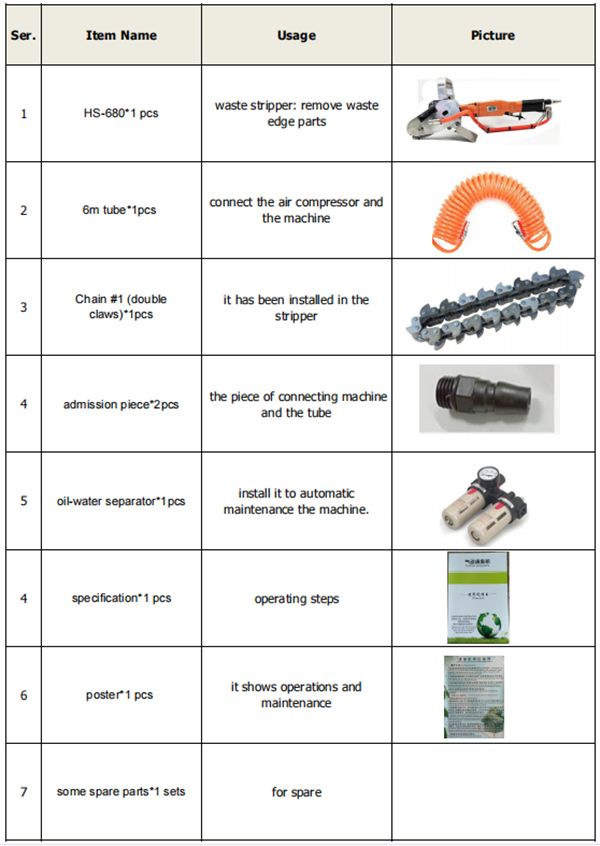 ORDER PROCEDURE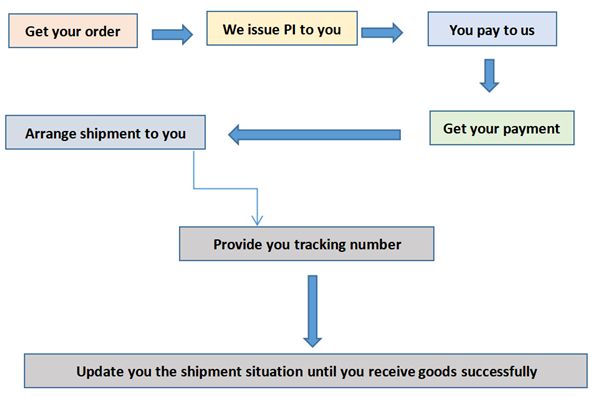 When use the waste stripper

1. Pls ensure to add some gear chain oil timely as it takes about one week for run-in period.
2. Waste stripper did not rotate
(1) Lower air pressure, or without installation of oil water separator shall cause rusty generator. Pls spray anti rust agent to do the cleaning.
(2)When there is over tightness or with gear stuck, pls disassemble the outer cover, adjust the sliding block to check whether the chain and gear is out of order.
(3)Pneumatic motor blade wear, please replace the blade.
(4)When the waste stripper is at work, the shredded paper will stuck into the chain. Pls take off the gas source and drop a few chain oils. Then use hand to make the chain rotate until the paper coming out. At the same time, the chain shall work by itself.
3. When the waste stripper works weakly
(1) Not enough air source pressure, pls check the air pressure and adjust
(2) Whether the Sliding switch is broken or not, Pls change it if necessary.
(3) Motor blade is with heavy ware, pls change it to 4 pieces.
(4) The chain is too tight, pls loosen the chain to suitable position to ensure non resistance sliding.
(5) Whether the bearings are broken. Pls use high quality imported gears.
(6) Pls add a few drops pneumatic tool oil to the air inlet to keep the blades smooth.
(7) Due to a large number dust will be occurred after using, pls work with a dust blowing gun to ensure that the chain is clean
and tidy.
4. Waste stripper cannot work
(1) Pls suitably adjust the paper grasp direction to best paper stripping position when the waste stripper unable to grasp paper,
(2) Pls change the chain when it's wear out and unable to catch the paper.
(3)Pls adjust the sliding screw to suitable position and fix it firmly when the chain is loose. Pay attention to the length that is precise.
Remarks:Pls add a few machine oil to the chain each time before use and make it work non load for one minute. Any violation of this requirement will result in severe wear of chain teeth and life time reduction.
FAQ:

Q1: Are you factory direct?
A1:SHENZHEN CHAOYI MACHINERY CO.,LTD is a professional carton waste stripper, specialized in the waste strippers for more than 15 years. Our products are mainly exported to USA, Canada, Europe, South America, etc.Over 120 countries and area.
Q2:What's your product ranges?
A2: Our main product is carton waste strippers including pneumatic waste stripper, electrical waste stripper, inner hole waste stripper and nick grinder.
Q3:Do you have a special price and service for wholesale?
A3: Chaoyi is keeping search a long term business cooperation with our clients as a professional creasing matrix manufacturer. we can OEM &ODM for our cilents, fully support and assist on service, to offer you the most competitive price with high quality product.
Q4: What payment methods can I use? And how secure is my payment?
A4: Paypal, Bank Transfer (T/T),Western Union, Wechat pay, Alipay all are welcome.
Q5:How long does it take for my order to be shipped? And how long can I receive it?
A5:Goods will be sent you by DHL/FEDEX/UPS/TNT at once during our business hours, after receive your payment. Tracking number will be provide next day after sending out.
Q6: How about the warranty?
A6: We're on line for you at 24 hours per day, 7 days per week, your any question will be highly appreciated. Hotline (whatsapp): +86-18475613114 Email:[email protected]