Roll Paper Cutting Folding Machine Handle Waste Paper Stripper

NEW Waste Stripper, to remove the external / lateral waste from the piles of die-cutted sheets. Also to remove the gripper. Pneumatic power moves a chain which hold and remove the waste. Complete, with air-pressure-filtering and oiling unit, air-prasure indicator and tube.
Features of Pneumatic Paper Waste Stripping Machine Paper Waste Stripper:
1. 4500 RPM motor made in Taiwan, powerful and stable
2. Metal case, compact structure, lightweight, easy to handle
3. Japan KANA chain
4. Saving more time and money for paper waste stripping application
5. It will not damage the pasting parts when removes the waste
Application: 1.Small Teeth for cardboard, art paper, ect.
2.Medium Teeth for cardboard & corrugated paper
3.Large Teeth for corrugated paper, kraft paper, grey board paper


| | |
| --- | --- |
| Item Number | HS-480S |
| Type | Pneumatic stripper |
| Color | BLACK |
| Revolution | 4500 turns /min |
| Chain | #3 with 18 cogs (medium size) |
| Air consumption | 0.4㎡/min |
| Working pressure | 6~8 KG |
| Net weight | 3.5 KG |
| Minimum cutting size | 5MM |
| Suitable paper | all kinds of paper. Efficiency will be higher for corrugating medium paper/paperboard |
| Gross Weight | 5.5KG |
| Package Dimensions | 490*170*240mm |


Stripping Time Reduced by up to 85%

Production time can also be saved on setting back and side trim removal on die cutter. The operator can strip a pallet while the next one is running through the die cutter.
Additional Features & Benefits:

Two-handed operation for safety
Hardened parts for longer life
Ultra hard chain and enclosed pneumatic for improved safety
Reduced risk of RSI
5.0mm minimum gutter depth - narrowest on the market
Undamaged cartons resulting in improved productivity
PRODUCT FEATURE

-- Famous pneumatic motor with high performance and security;
-- Lightweight portable design, it is very super convenient to use;
-- Easy and quick clear waste, high efficiency than the traditional human stripping;
--Compared with the hammer knock the waste way, don't damage bonding area when stripping;
--Chain adopt high strength alloy steel higher hardness, wear resistance, long service life.
COMMON PROBLEMS

--Tool does not work
1.Chain can not rotate, too tight or gear stuck, remove the cover, adjust the slider, check whether the chain and the gear is misaligned
2.When the machine is working. Paper jam in gear, cut off the air supply, and agitate the chain with a tool to rotate it until the shreds come out.
--Tool rotation powerless

1.Air pressure is not enough, check the air pressure to increase the pressure
2.Check whether the slide switch is on
3.The chain is too tight/too loose, try adjusting the chain to the right position
4.Chain excessive wear, the chain needs to be replaced


HS-480 PHOTOS SHOW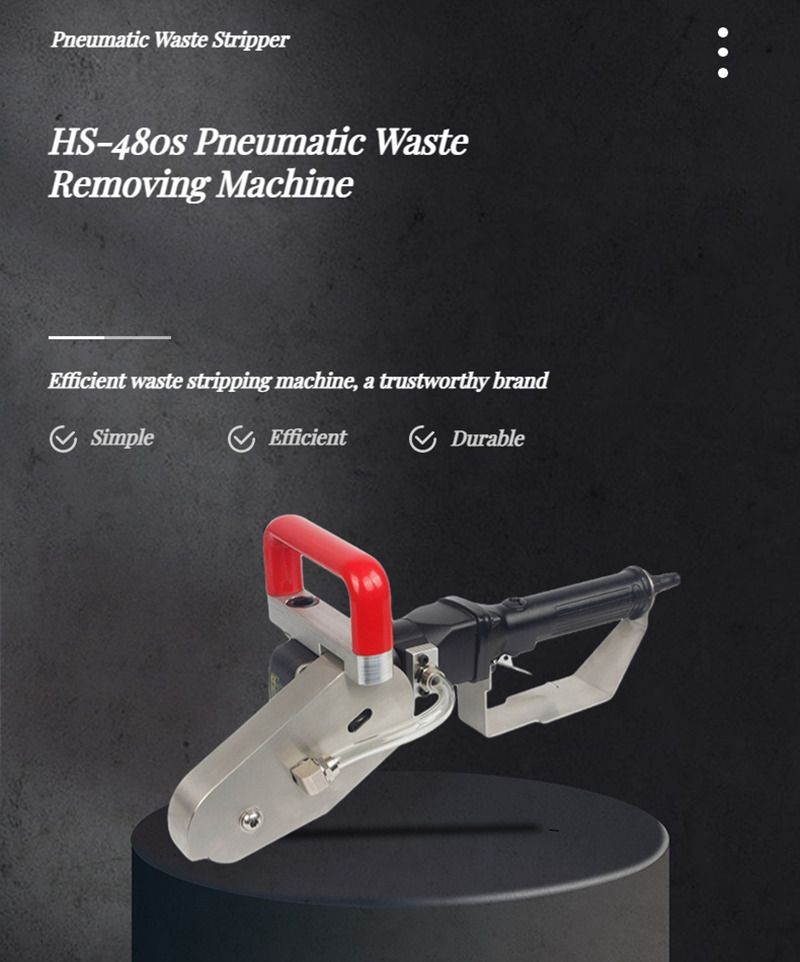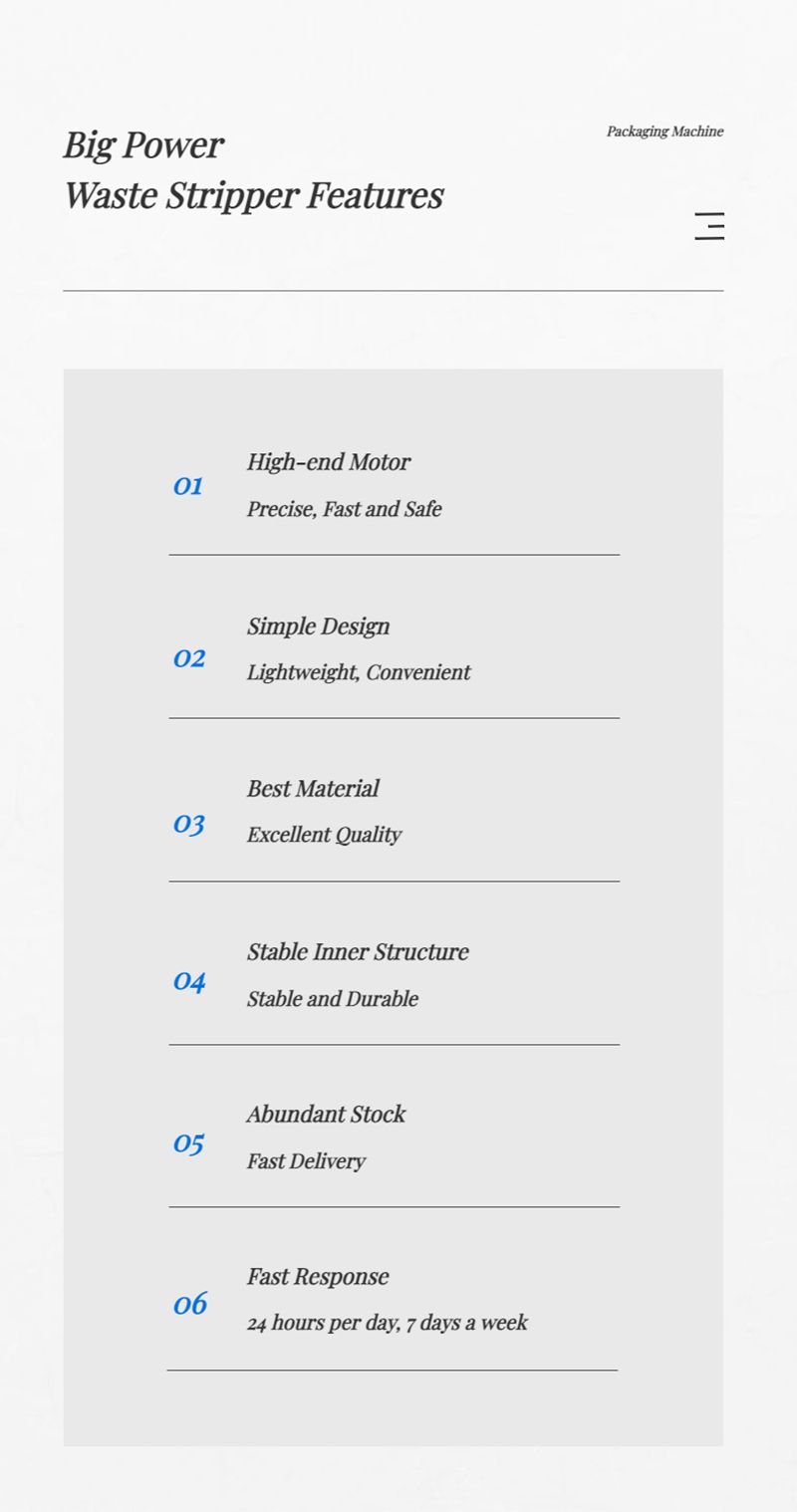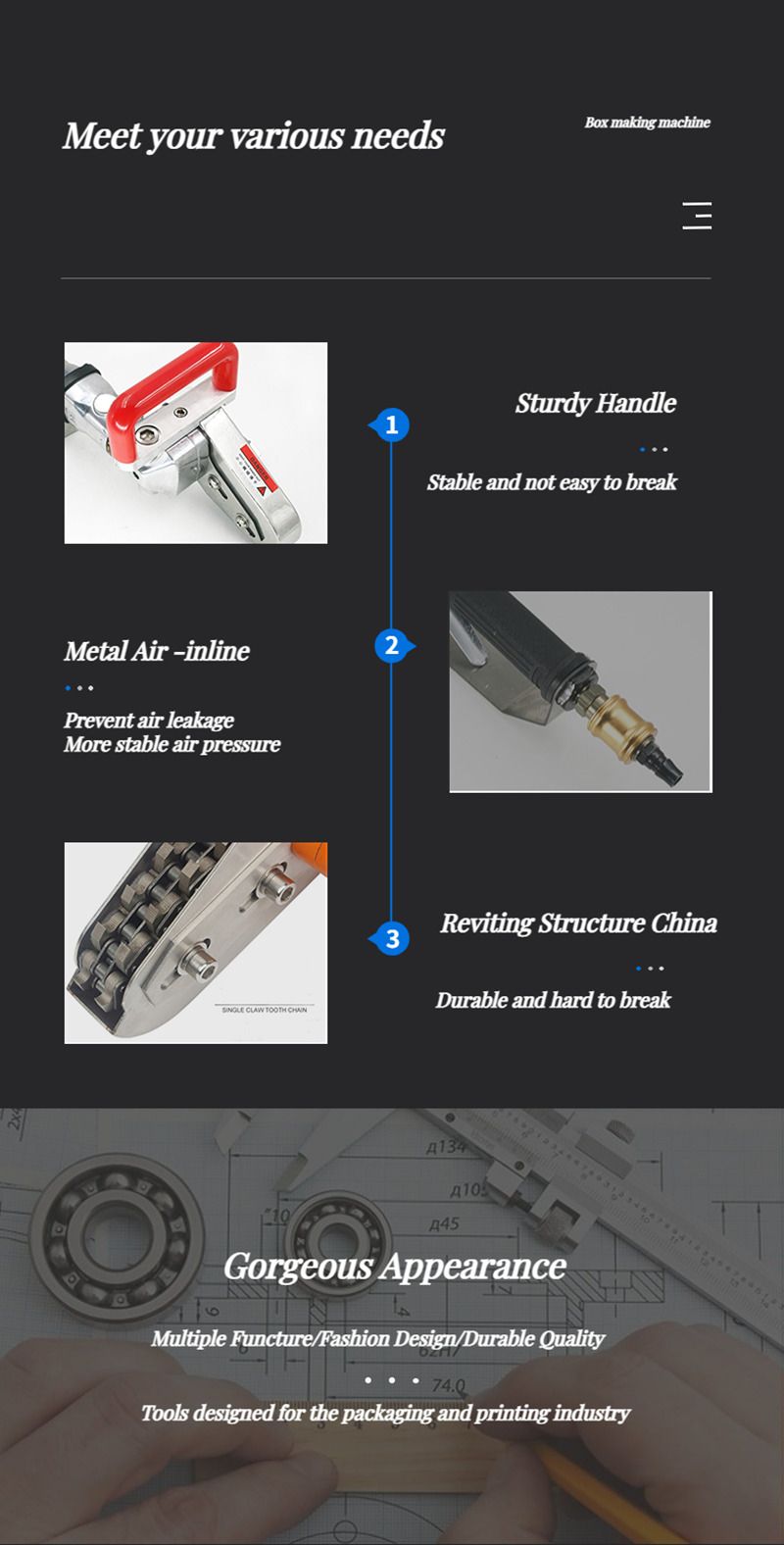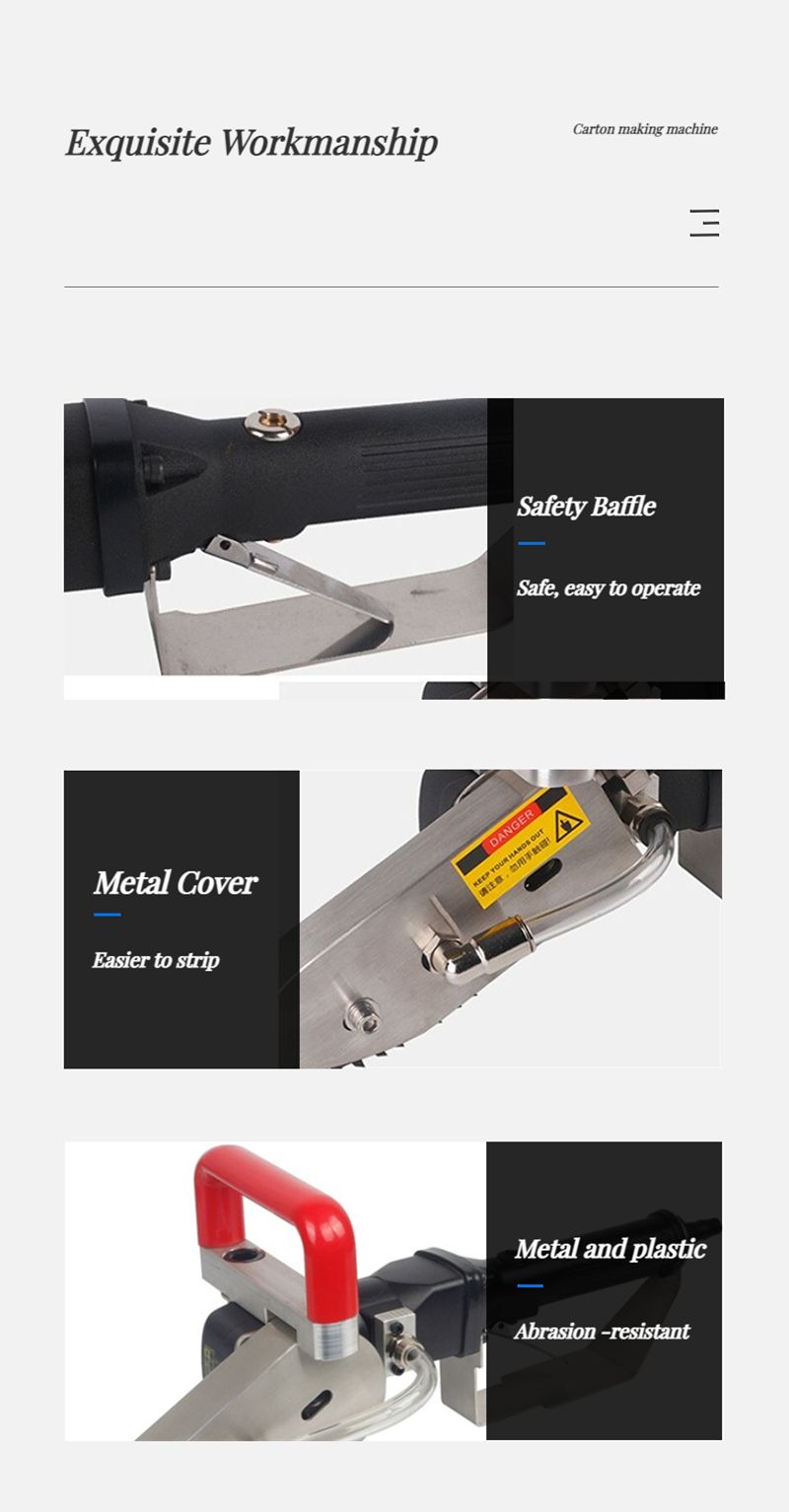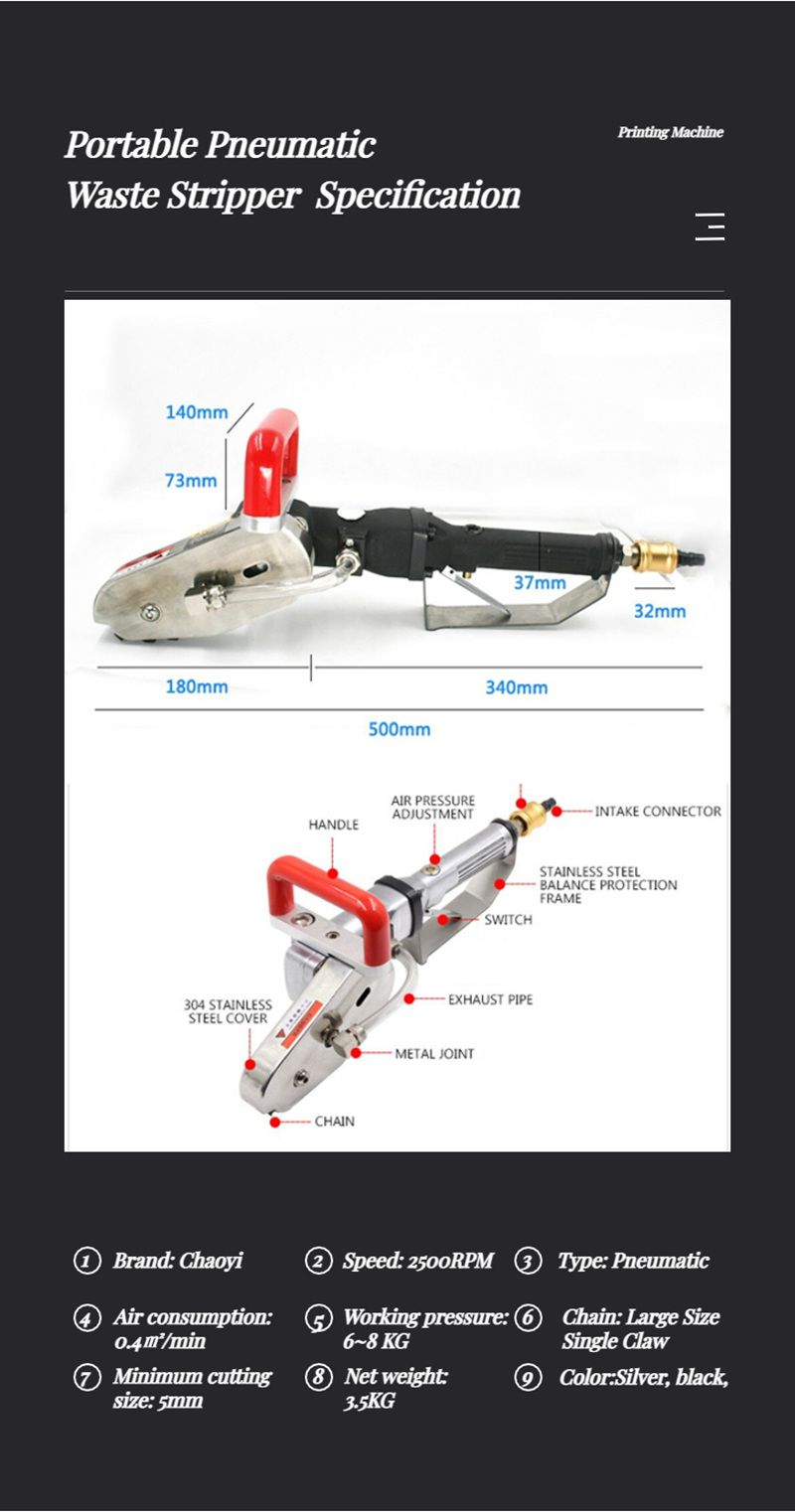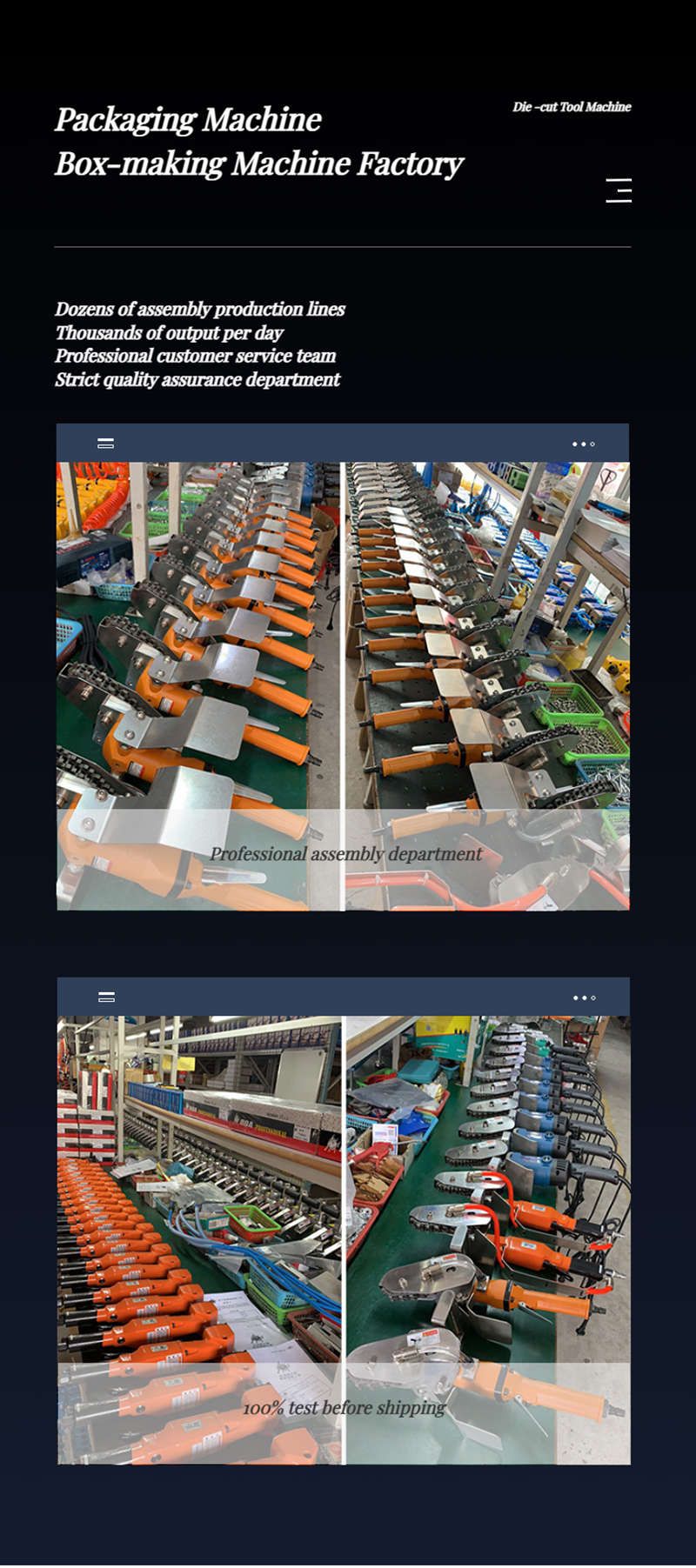 ORDER LIST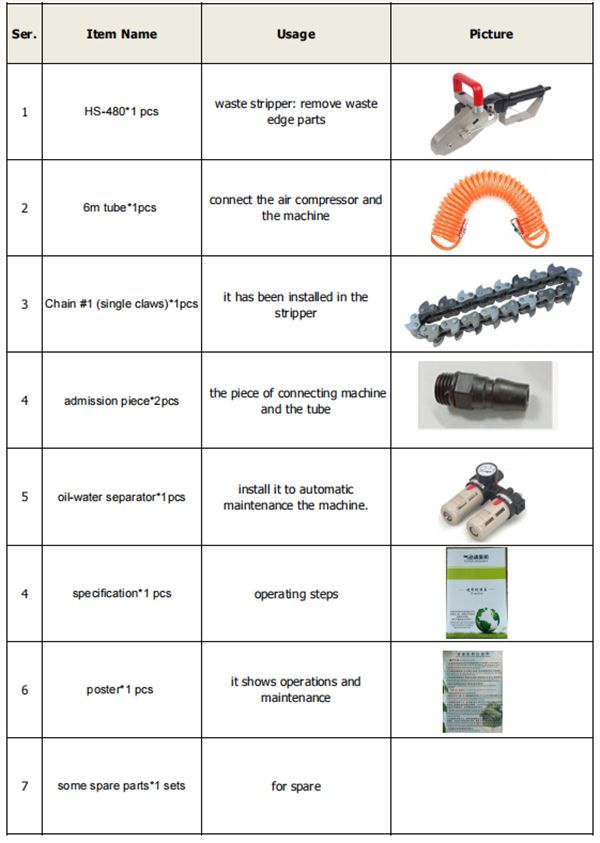 ORDER STEPS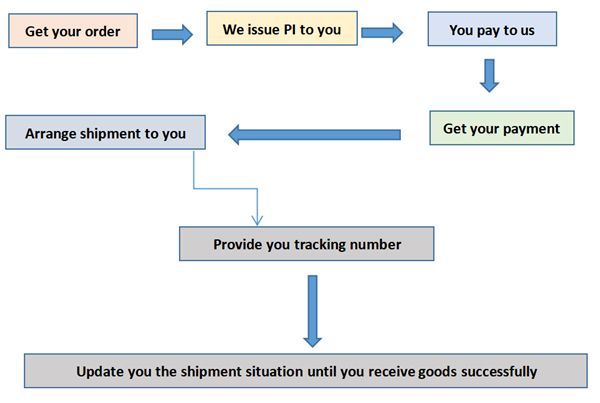 WARM REMINDER:

When using the stripper, the outside trim areas of folding carton cutting die must be installed with stripper rules and use Nick to grind nicks. Otherwise, the stripping result will be affected.