Corrugated Stripper Waste Machine Carton Box Die Cut Waste Stripper Handheld Pneumatic Waste Paper Cleaner Stripper

| | |
| --- | --- |
| Item Number | HS-380 |
| Type | Pneumatic stripper |
| Color | Yellow |
| Revolution | 2500 turns /min |
| Chain | #2 with 18 cogs (large size) |
| Air consumption | 0.4㎡/min |
| Working pressure | 6~8 KG |
| Net weight | 5.5 KG |
| Minimum cutting size | 5MM |
| Suitable paper | all kinds of paper. Efficiency will be higher for corrugating medium paper/paperboard |
| Gross Weight | 6.0KG |
| Package Dimensions | 490*170*240mm |
EXCELLENT CARTONSTRIPPER

Many packaging companies have experienced increased demand and have turned to CHAOYI Cartonstripper to help improve the throughput of work. The CHAOYI Cartonstripper Compact for folding carton board, and the Compact Pro for corrugated have proved themselves time and again in saving a significant amount of time in the stripping department, paying for themselves over and again.
CHAOYI CARTOSTRIP LAUNCHES NEW MORE POWERFUL DIECUT WASTE STRIPPER
By popular demand from the corrugated box sector, CHAOYI Cartonstripper has designed a powerful and robust hand-held diecut waste stripping unit that, reducing hand-stripping time by 85%.
Cartonstripper is a hand-held stripping device that effectively removes waste from stacks of die cut sheets. Made exclusively in the United Kingdom, the Cartonstripper features a powerful motor that can process folding box board, solid board up to 2000 microns and corrugated material. The Cartonstripper's design incorporates a two-handed operation providing dual valves for added operator safety.
Cartonstripper Advantages
Easy to Use – Simply designed to yield maximum operator precision in removing waste from die cut sheets
Quiet Operation – Very low noise levels during operation
Greater Precision – Damage free blanks provide for better gluer operation
Safety – Thoughtful design incorporates a two-handed operation with fully-enclosed pneumatic providing additional safe operation
Increased Profits – The Cartonstripper provides a rapid return on investment and includes a full warranty on the product
Quality and Durability – The heavy duty motor to handle all grades of board and hardened parts for a longer life.
Cost Effective – A rapid return on investment is realized since stripping time is reduced by up to 85%
HS-380 PHOTOS SHOW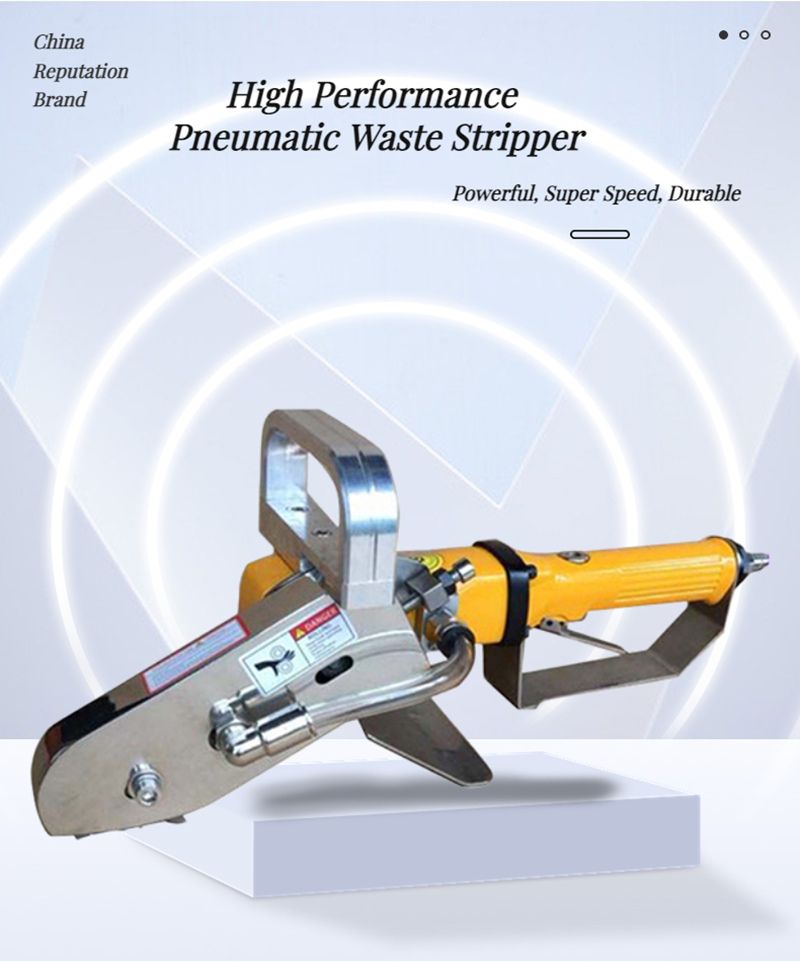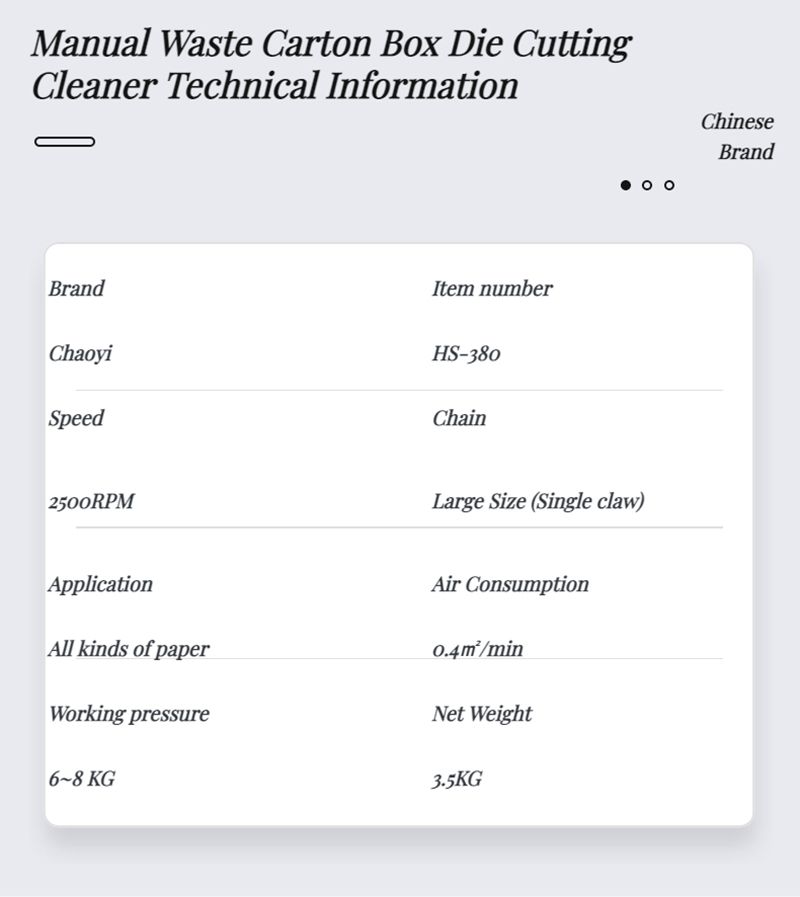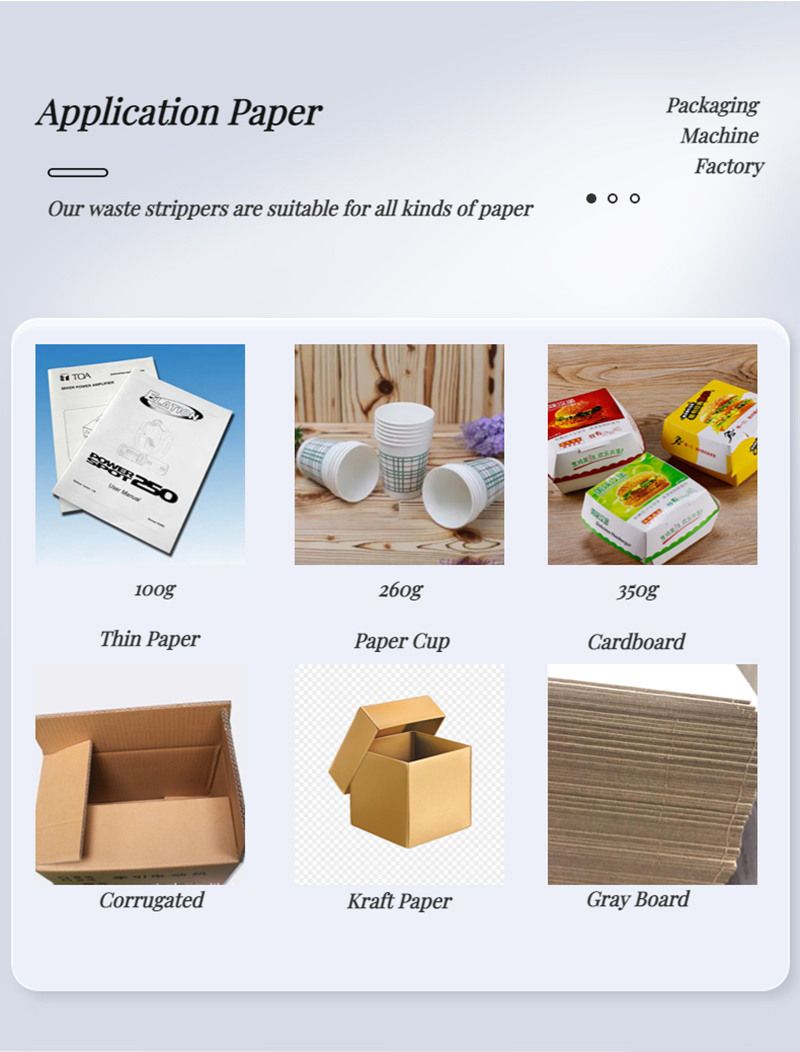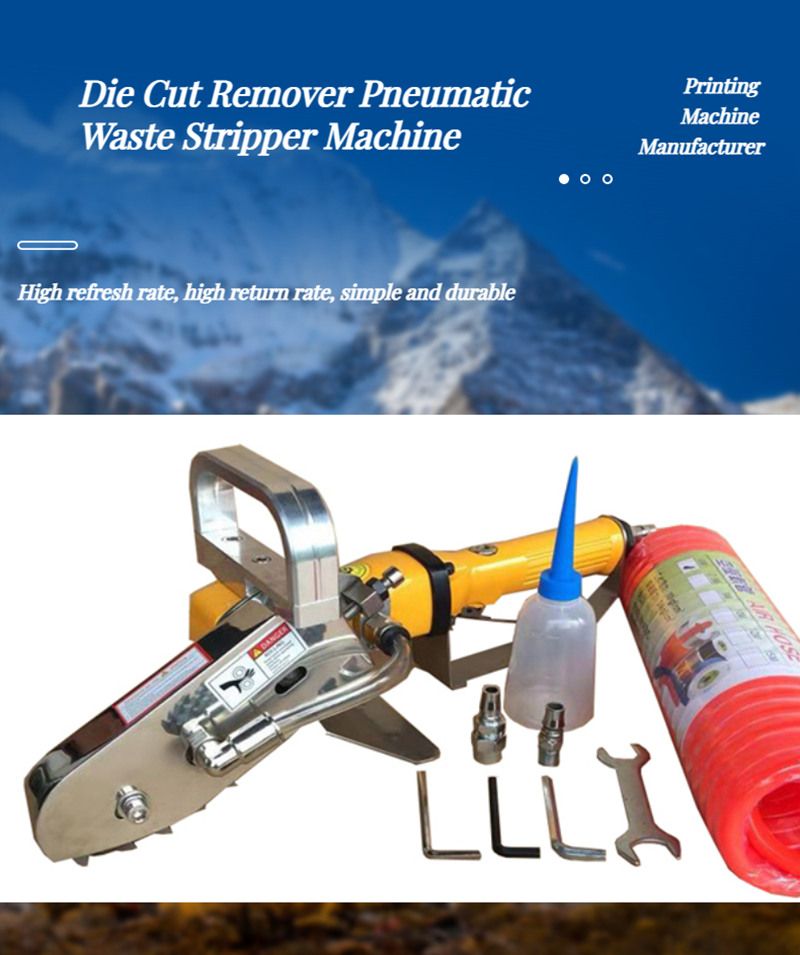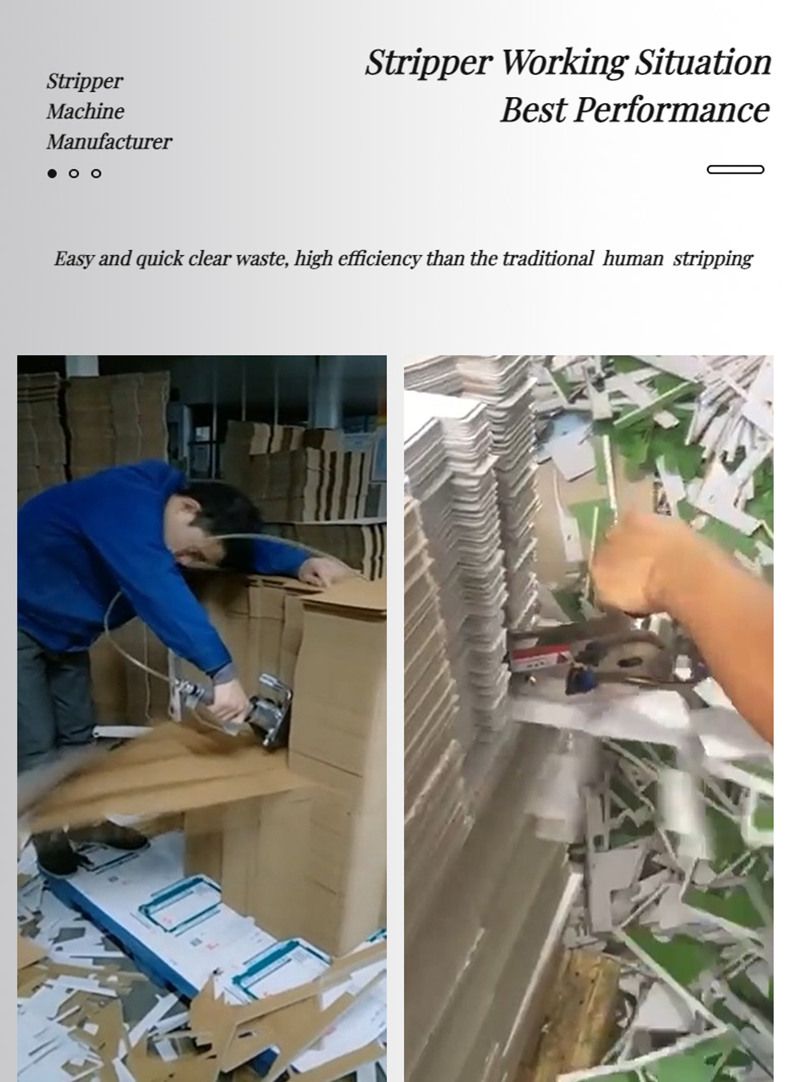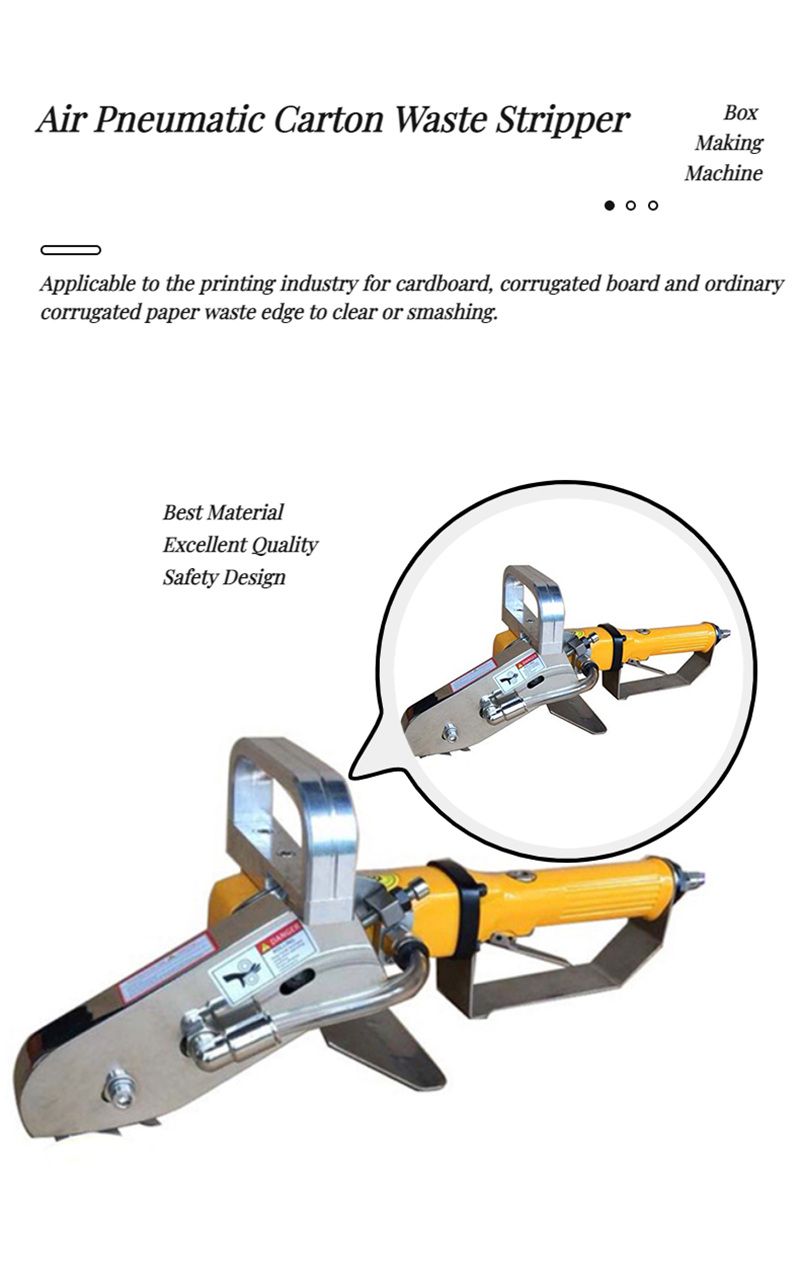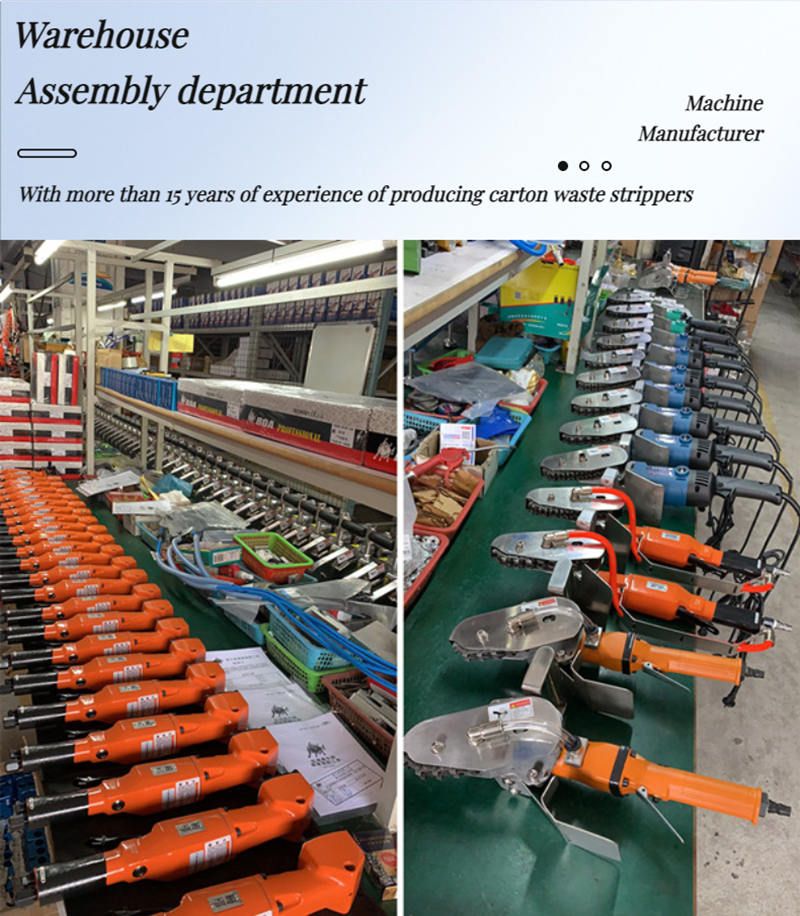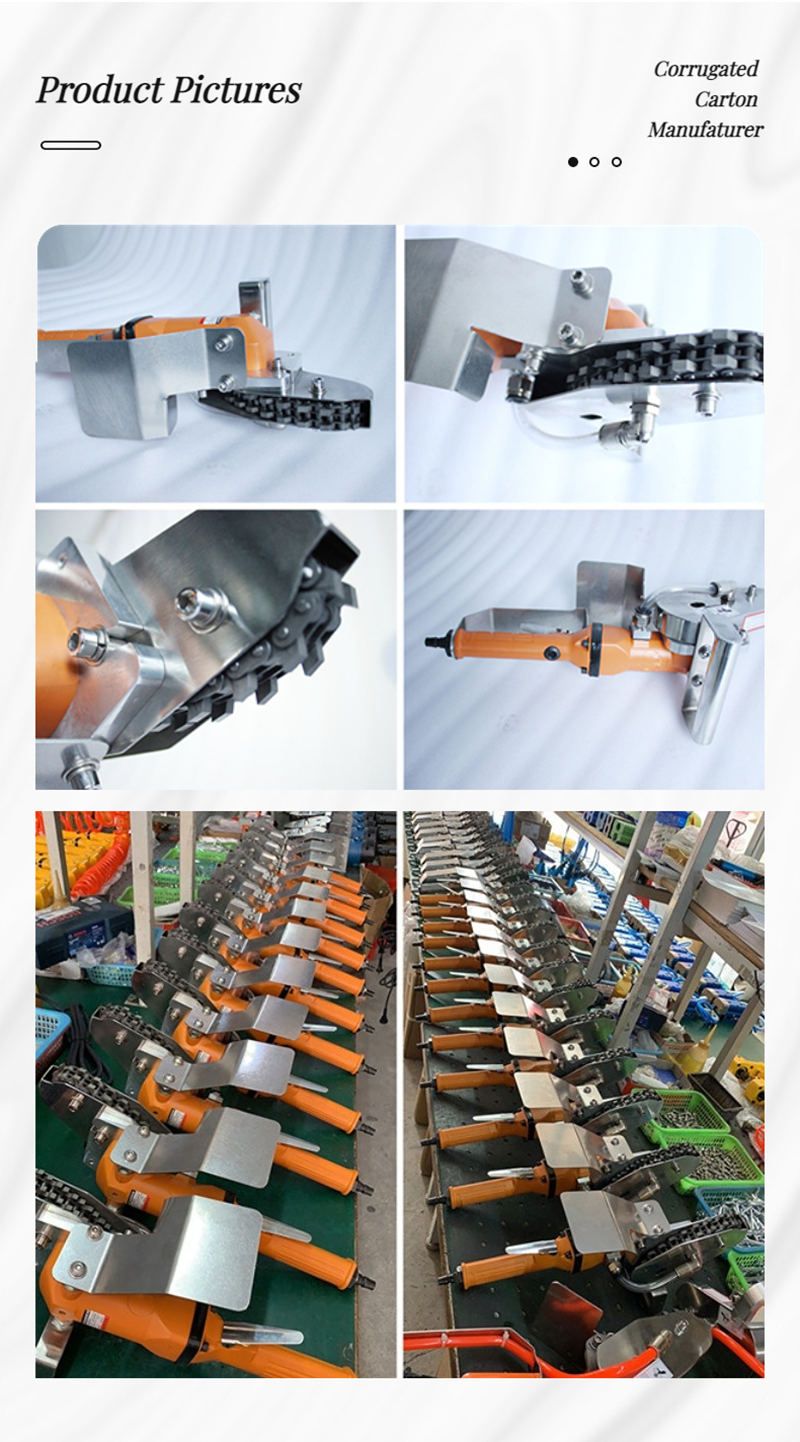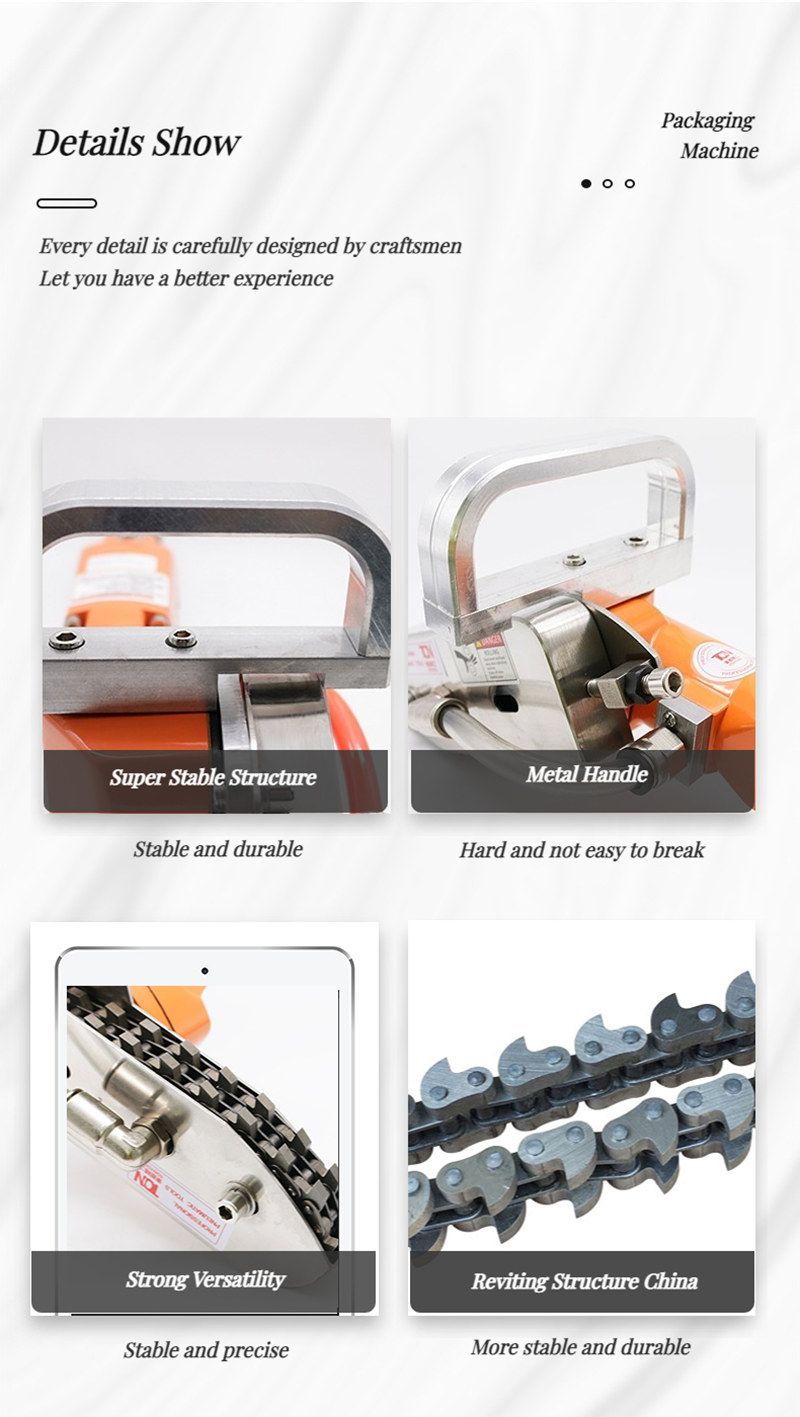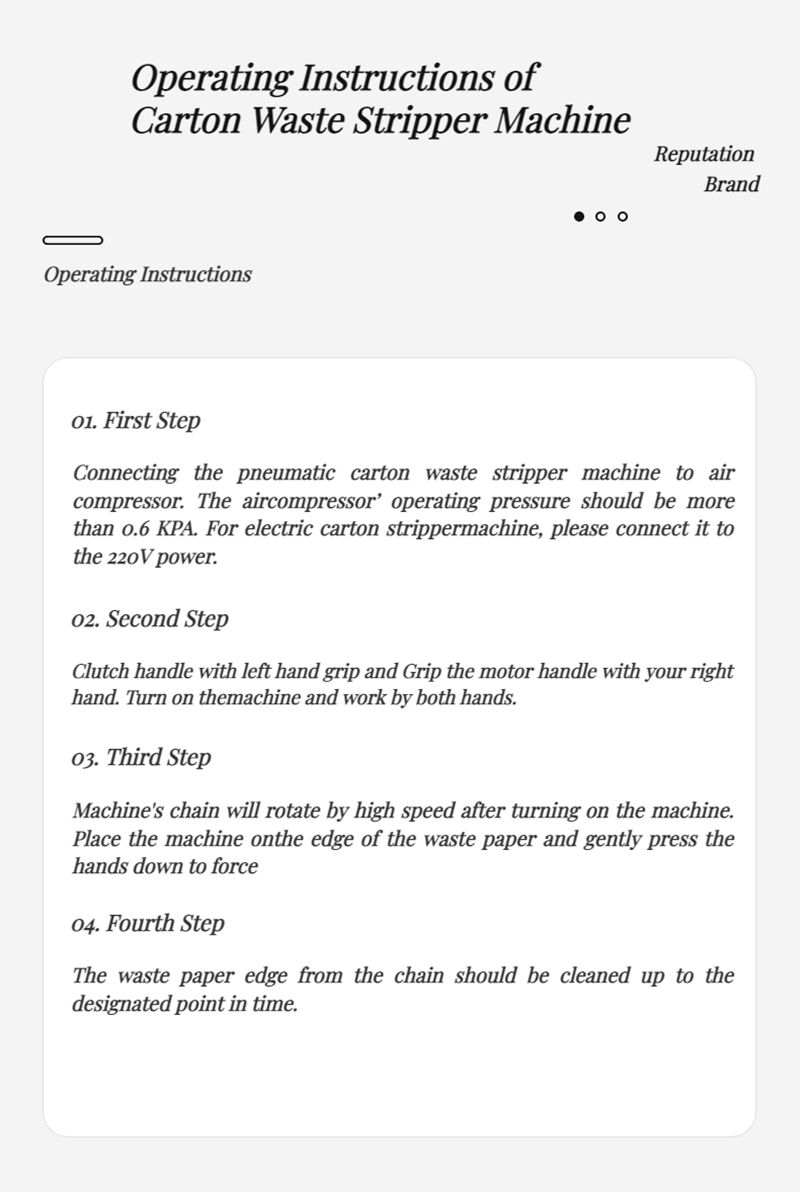 Order List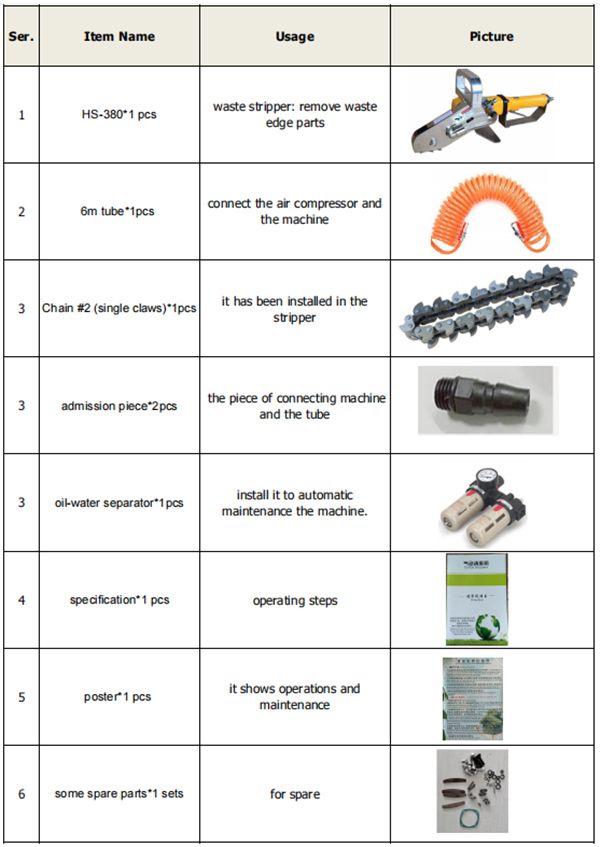 Principle picture for segments of waste stripper

The outside trim must be cut into sections no large than 400mm long. The lenght is dependent on the number and the depth of cut-outs as well as the shape of sheet. The smaller the number of the nicks, the faster the stripping operation will go.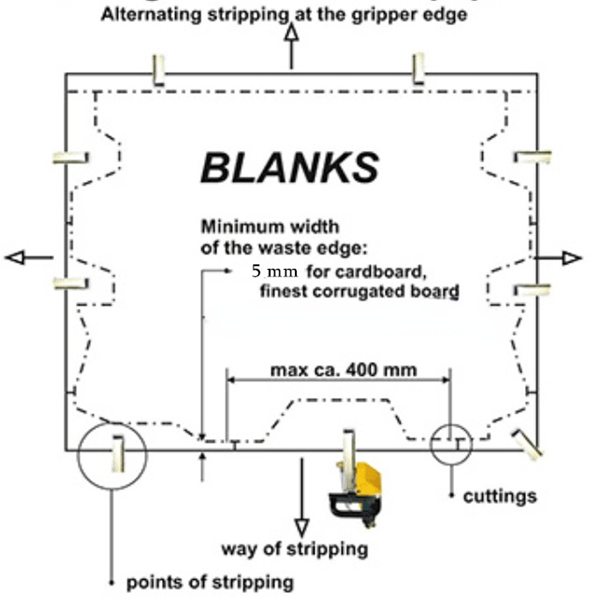 ORDER STEPS