Semiautomatic Handle Waste Stripper Cardboard /corrugated Paper Edge Cutting Machine Pneumatic Stripping Machine Carton Stripper



PRODUCT SPECIFICATION

| | |
| --- | --- |
| Item Number | HS-881S |
| Type | Pneumatic stripper |
| Color | Orange |
| Revolution | 4500 turns /min |
| Chain | #3 with 18 cogs (medium size) |
| Air consumption | 0.4㎡/min |
| Working pressure | 6~8 KG |
| Net weight | 3.5 KG |
| Minimum cutting size | 5MM |
| Suitable paper | all kinds of paper. Efficiency will be higher for corrugating medium paper/paperboard |
| Gross Weight | 6.0KG |
| Package Dimensions | 490*170*240mm |
HS-881S waste stripping machine is an easy to use, hand held stripping device for removing waste from die-cut sheets. Suitable for all kinds of paper, such as both solid carton board. The minimum waste depth is 5mm.
The latest generation of the HS-881S is manufactured with a heavy duty motor and powerful pneumatic drive. The chain should last a minimum of six months providing the stripper is used correctly.
Stripping Time Reduced by up to 85%

Production time can also be saved on setting back and side trim removal on die cutter. The operator can strip a pallet while the next one is running through the die cutter.
Additional Features & Benefits:

Two-handed operation for safety
Hardened parts for longer life
Ultra hard chain and enclosed pneumatic for improved safety
Reduced risk of RSI
5.0mm minimum gutter depth - narrowest on the market
Undamaged cartons resulting in improved productivity
PRODUCT FEATURE

-- Famous pneumatic motor with high performance and security;
-- Lightweight portable design, it is very super convenient to use;
-- Easy and quick clear waste, high efficiency than the traditional human stripping;
--Compared with the hammer knock the waste way, don't damage bonding area when stripping;
--Chain adopt high strength alloy steel higher hardness, wear resistance, long service life.
COMMON PROBLEMS

--Tool does not work
1.Chain can not rotate, too tight or gear stuck, remove the cover, adjust the slider, check whether the chain and the gear is misaligned
2.When the machine is working. Paper jam in gear, cut off the air supply, and agitate the chain with a tool to rotate it until the shreds come out.
--Tool rotation powerless
1.Air pressure is not enough, check the air pressure to increase the pressure
2.Check whether the slide switch is on
3.The chain is too tight/too loose, try adjusting the chain to the right position
4.Chain excessive wear, the chain needs to be replaced
WHY CHOOSE US

Here are some main points.
| | | |
| --- | --- | --- |
| Chain | Riveting Chain | More firmer and not hard to break. |
| Metal Cover | Stainless Steel Cover | It is easy to extremely hot and easy to dissipate heat, which can protect stripper by itself |
| Metal Handle | Stainless Steel Handle | Elegant and is high quality. |
| Firm structure | Three points fixation | More firmer and more stable |
| Inside components | Hard Coating | Longer lifetime and high quality |
| Motor | Famous brand | High accuracy, stability and excellent quality |
PRODUCT SHOW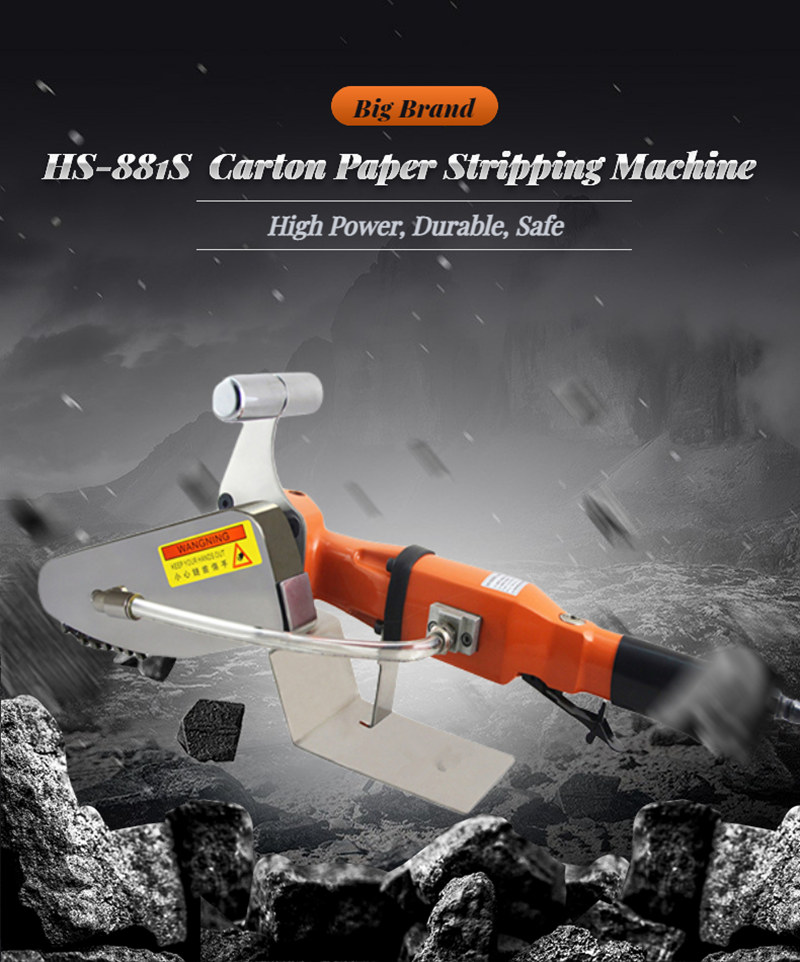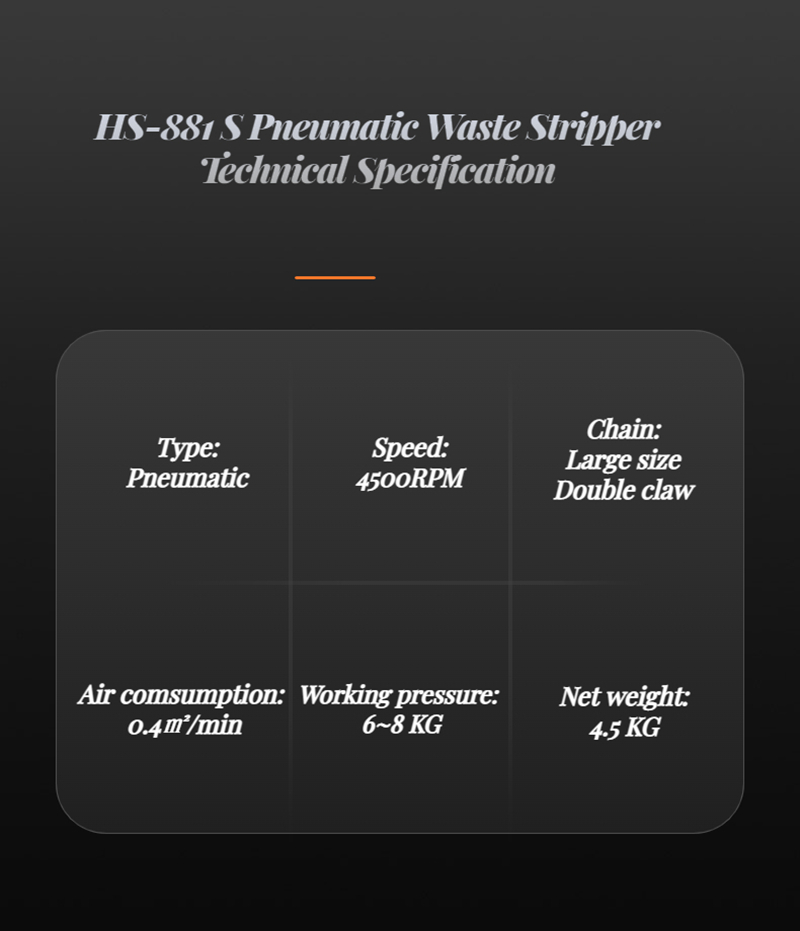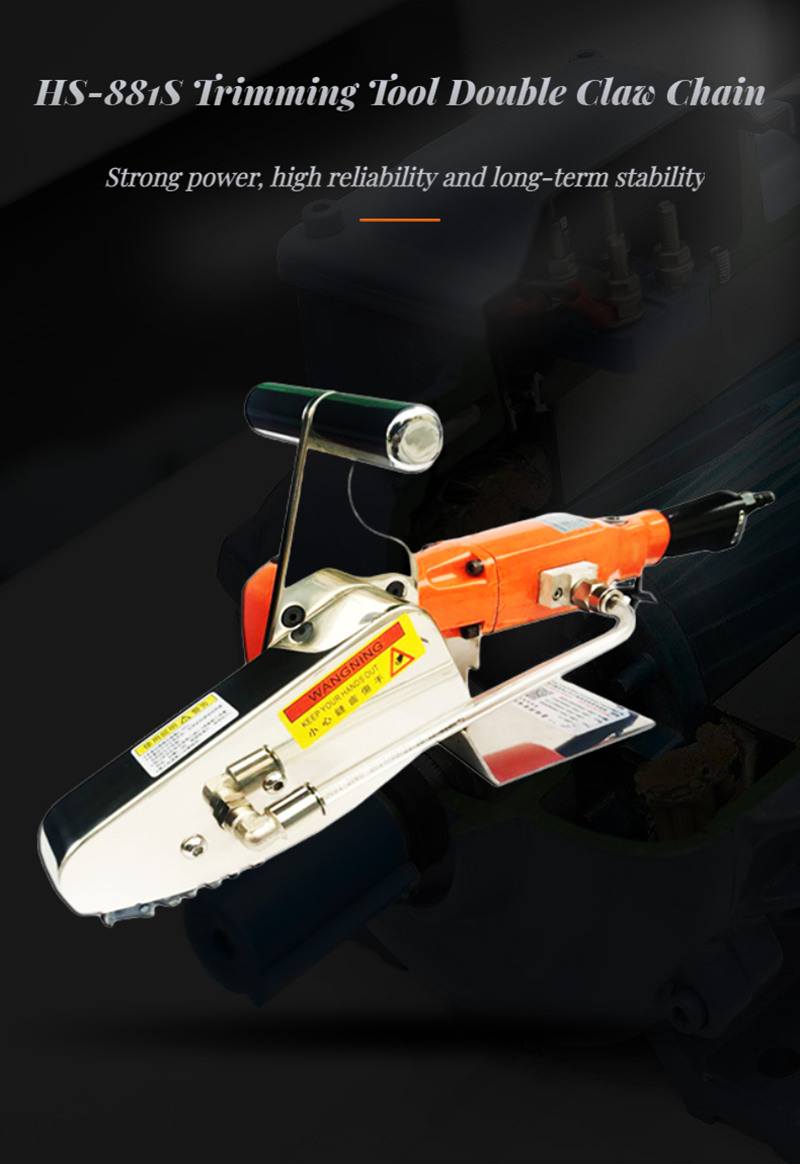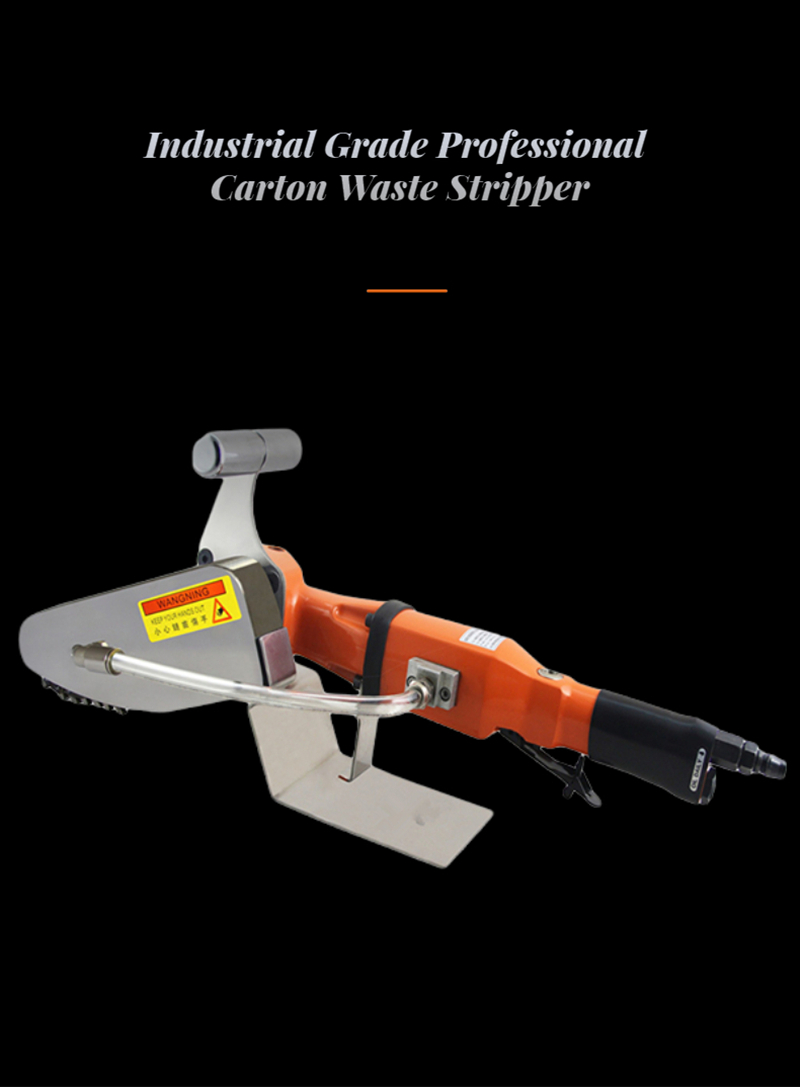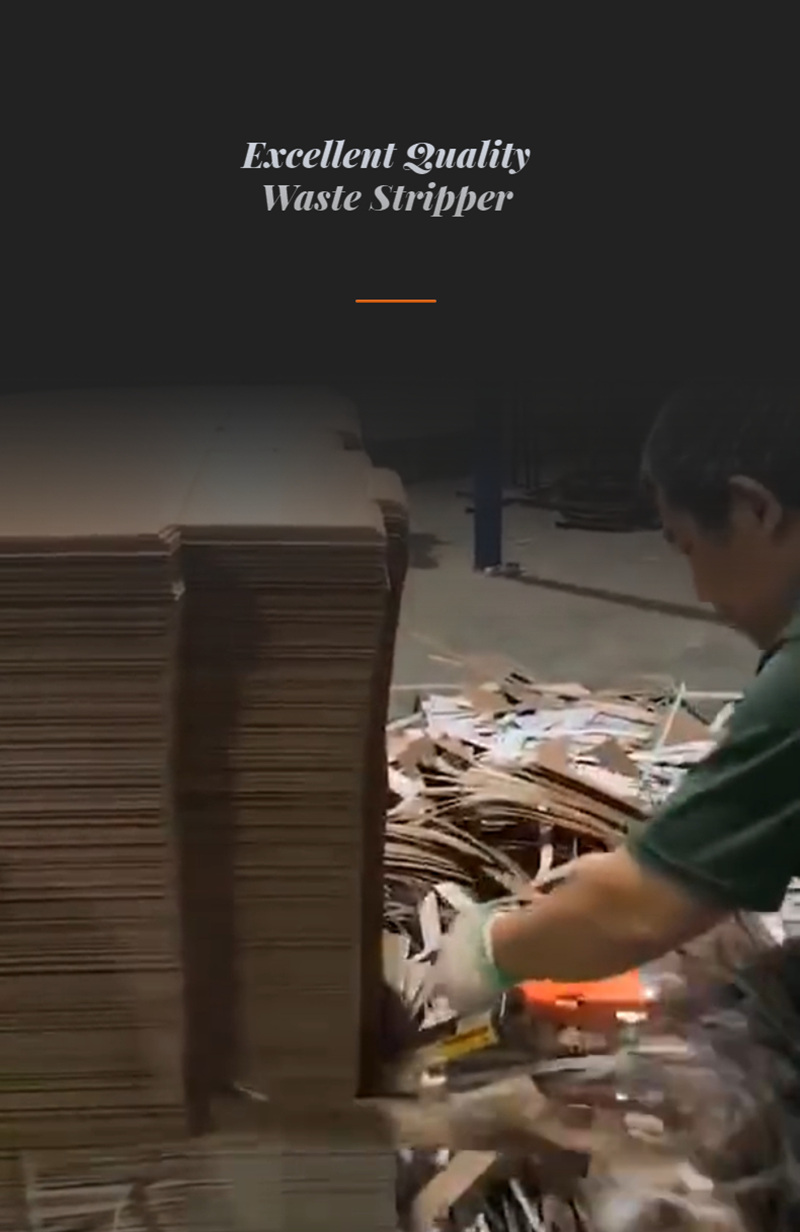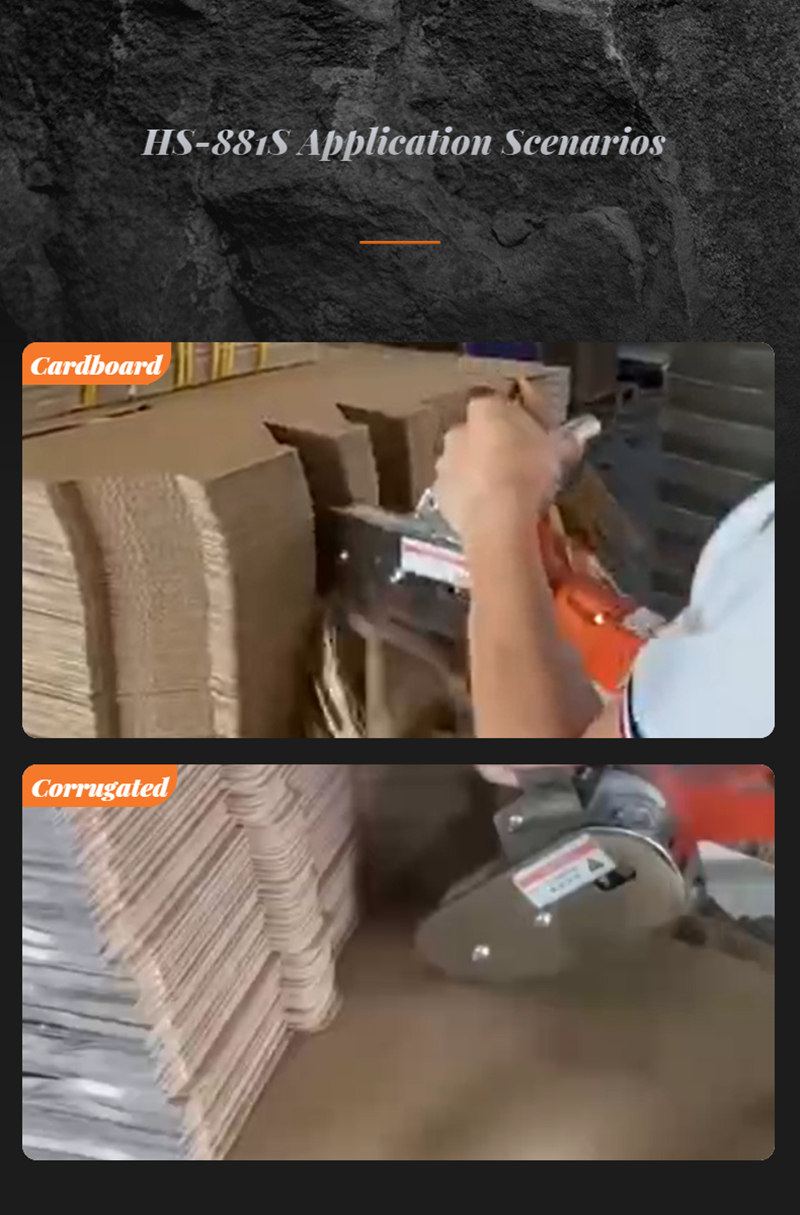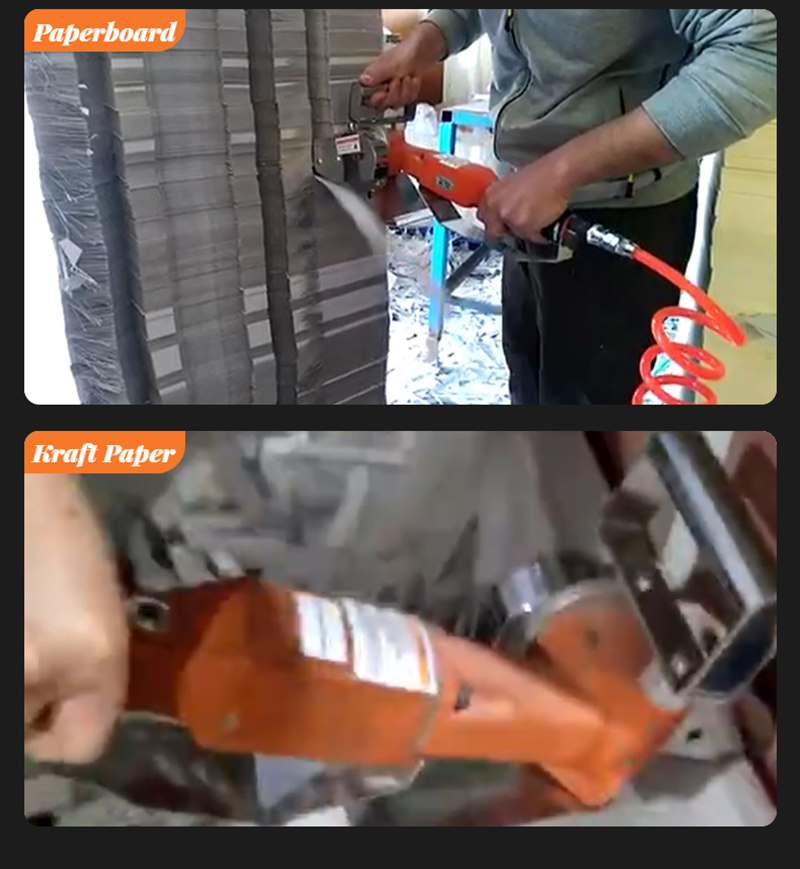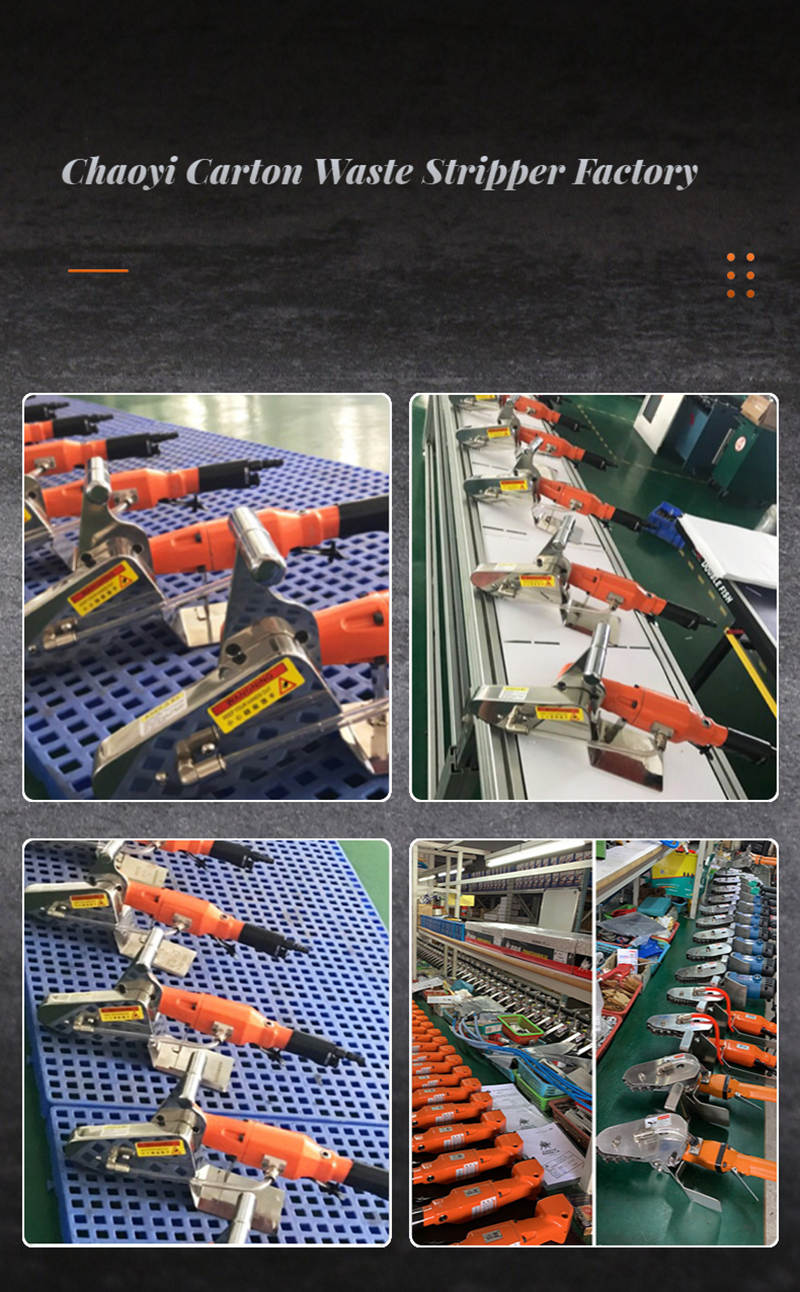 ORDER LIST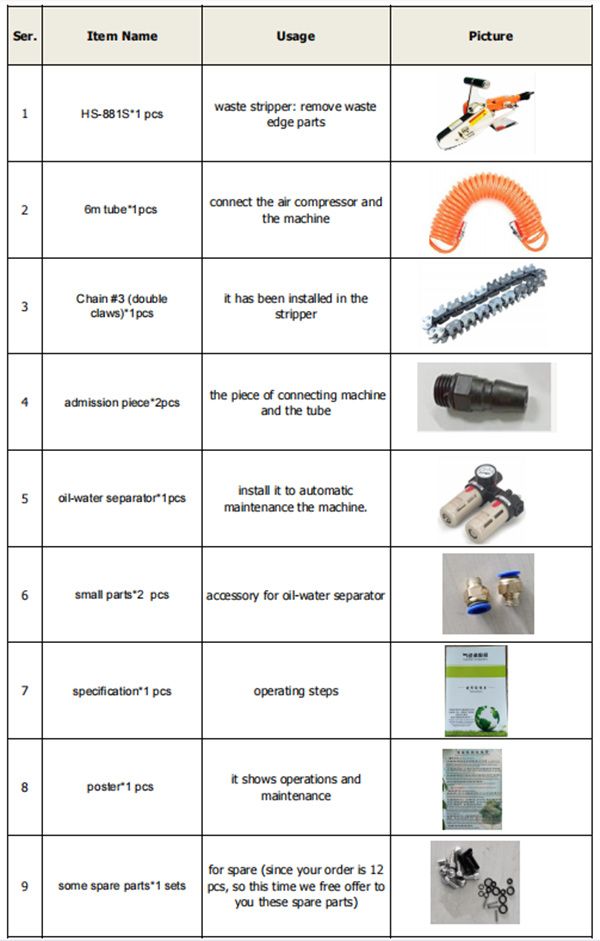 ORDER STEPS



How to maintain the stripper machine

1,The machine should be maintained after used 2-3 days.(once 2-3 days).
If the using time is more than 12 hrs per day, you should maintain the machine everyday.

2,Maintain operations: Two ways to maintain, manual maintain and auto maintain by oil-water separator

Manual maintain:
1, Apply the regular engine oil or pneumatic tool oil to the chain of machine;
2, Apply the specialized air-tool oil to the air inlet of machine;
3, Then turn on the machine to let it rotate about one minutes.

Auto maintain by oil-water separator
1, Install the oil-water separator onto the place which 1 or 2 meters long away to the air compressor.
2, It will maintain the machine automatically when the machine is working.
3, The details of oil-water separator as below for your reference.

More details, please contact us directly by email or whatsapp.
Email: [email protected] whatsapp: +86 18475613114