Taiwan Motor Die Cut Carton Pneumatic Waste Stripper for Removing Edge Waste
Die cut Carton Waste Stripper Product's Working Video
Product Function
HS-2836 Waste Stripper is used to remove the external / lateral waste from the piles of die-cutted sheets, also to remove the gripper. Pneumatic power moves a chain which hold and remove the waste. Complete, with air-pressure-filtering and oiling unit, air pressure indicator and tube.
Application for all kinds of paper, such as
* For thin cardboard
* for normal cardboard
* for thick cardboard and micro-corrugated
* for strong corrugated board


Product Features
(1) For waste margin stripping of cardboard, thin corrugated paper and common corrugated paper in printing industry and packaging industry, high speed running gear is cycle driven through air motor, strip waste margin paper with sharp teeth gear. The gear use high strength diamond compound after heat treatment, high hardness, wear resistance, long life and easy replacement.
(2) The product is high efficient manual stripping equipment, stripping efficiency is improved by 10 times, manual stripping needs hours, finished only in 10-30 minutes with stripping machine, greatly shorten the delivery cycle.
(3) Compact configuration, almost the same weight as normal grinder, easy to use, workers can operate the machine after simple training, no damage for bonding area while stripping, improve the efficiency of the following process(gluing/automatic packing)
(4) Use original Taiwan pneumatic motor for the power, does not exist the problem that brush easy to be broken as ordinary hand-held grinder, and safety, long service life.


Product Show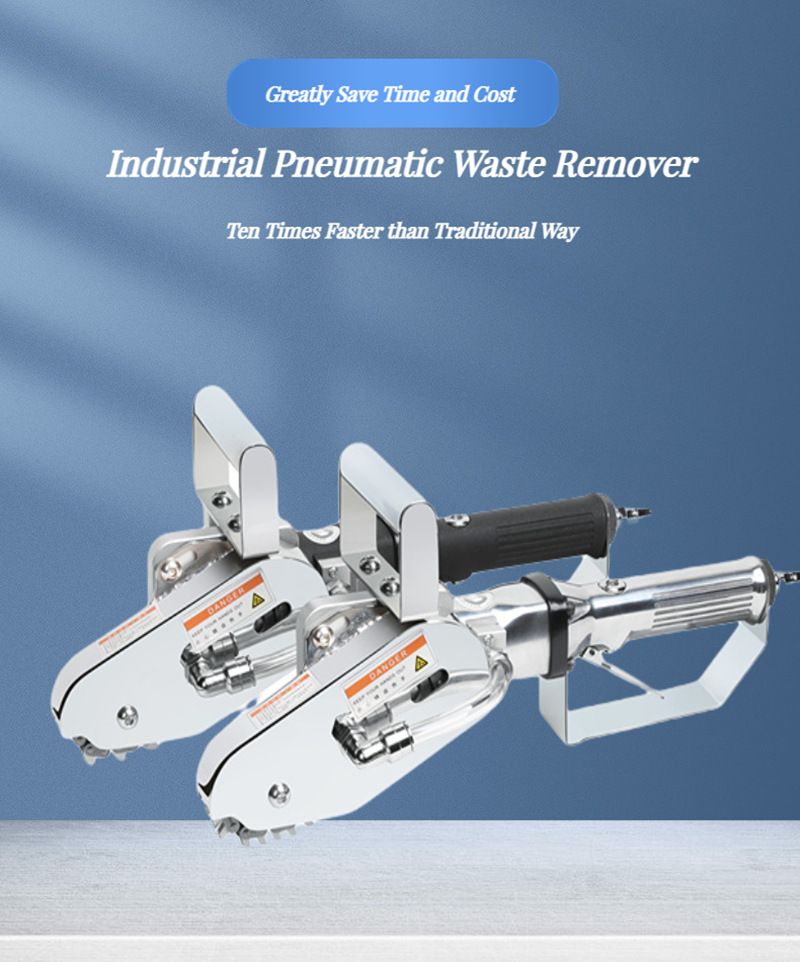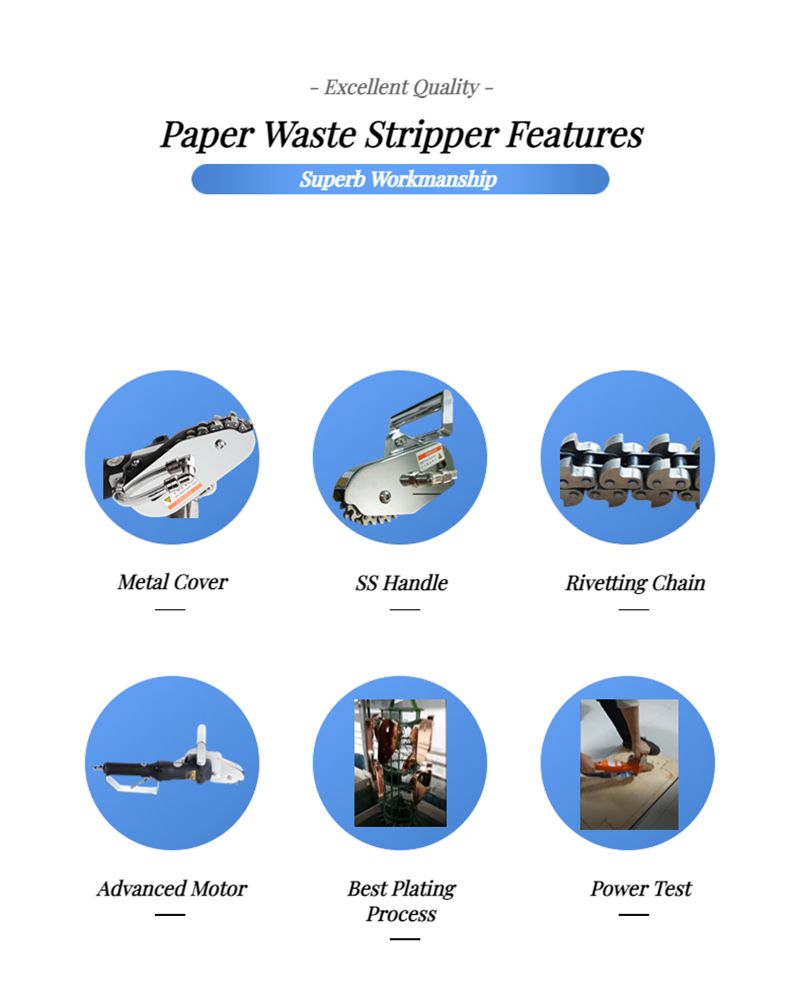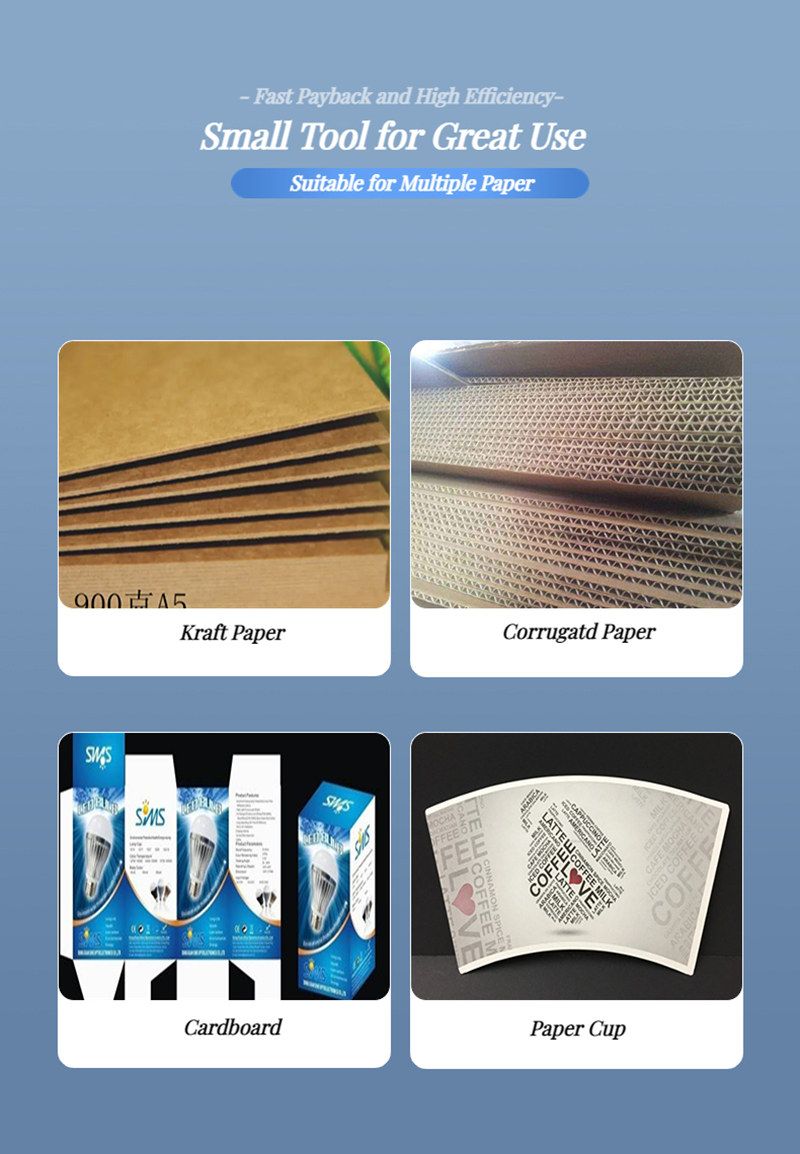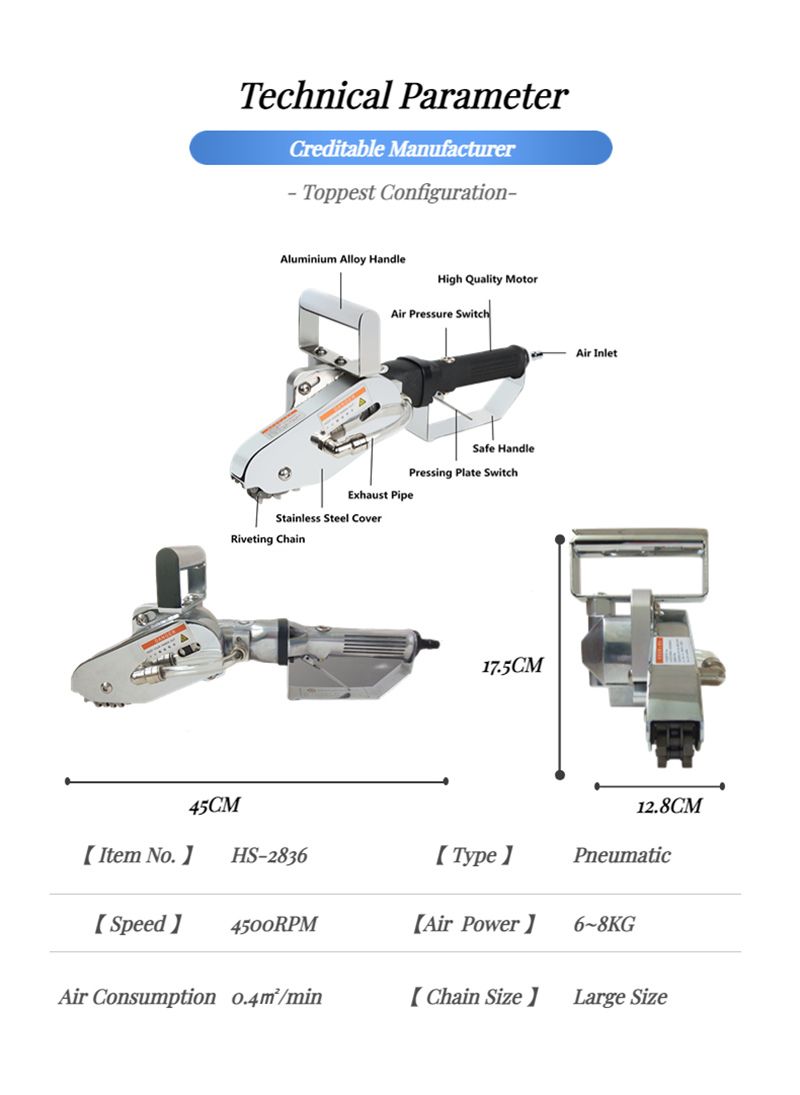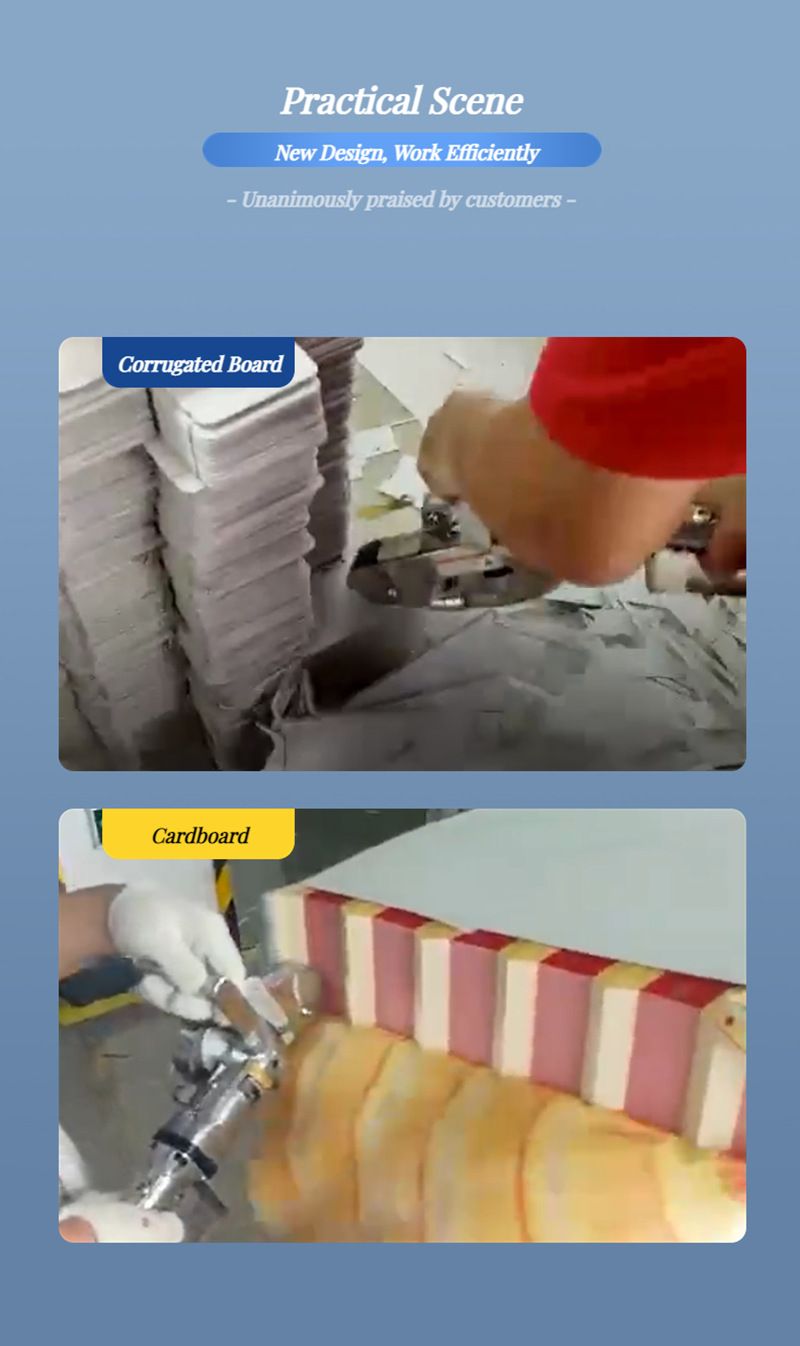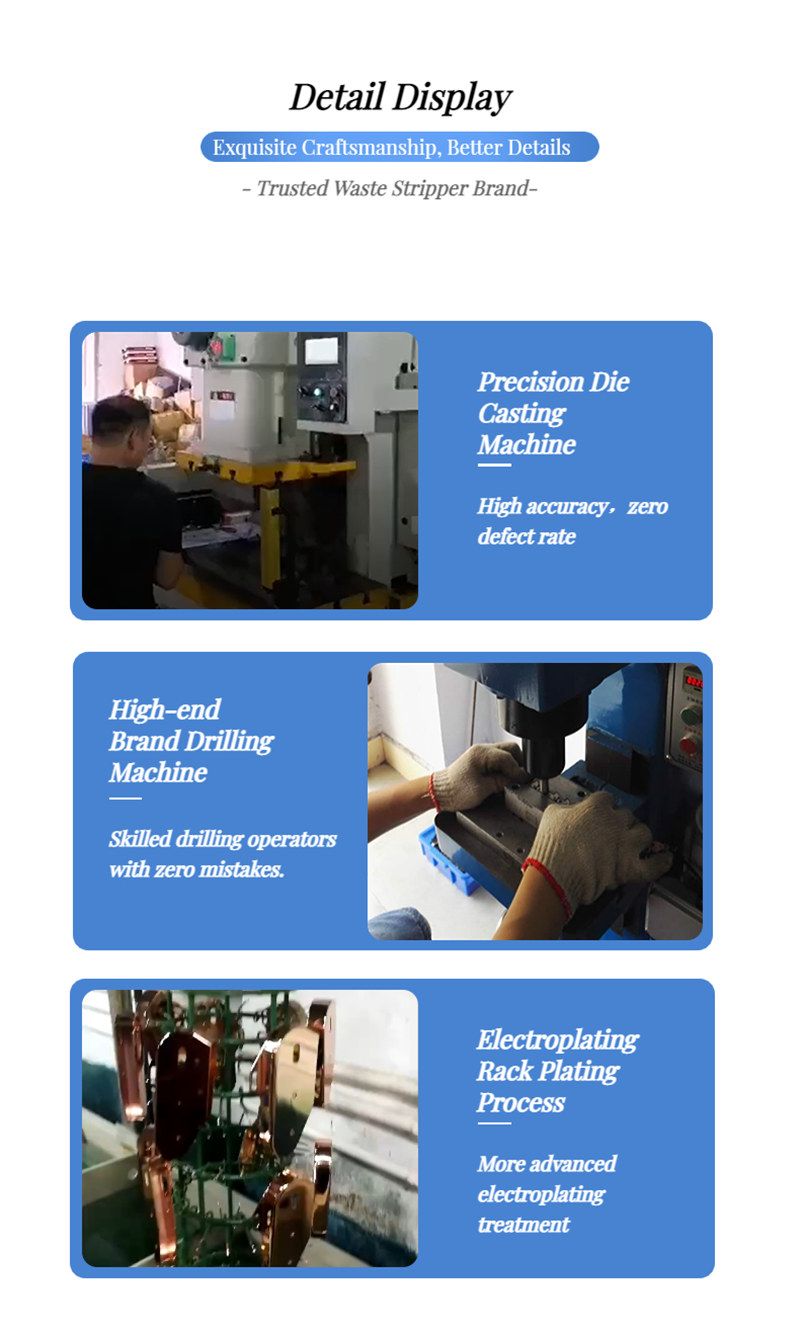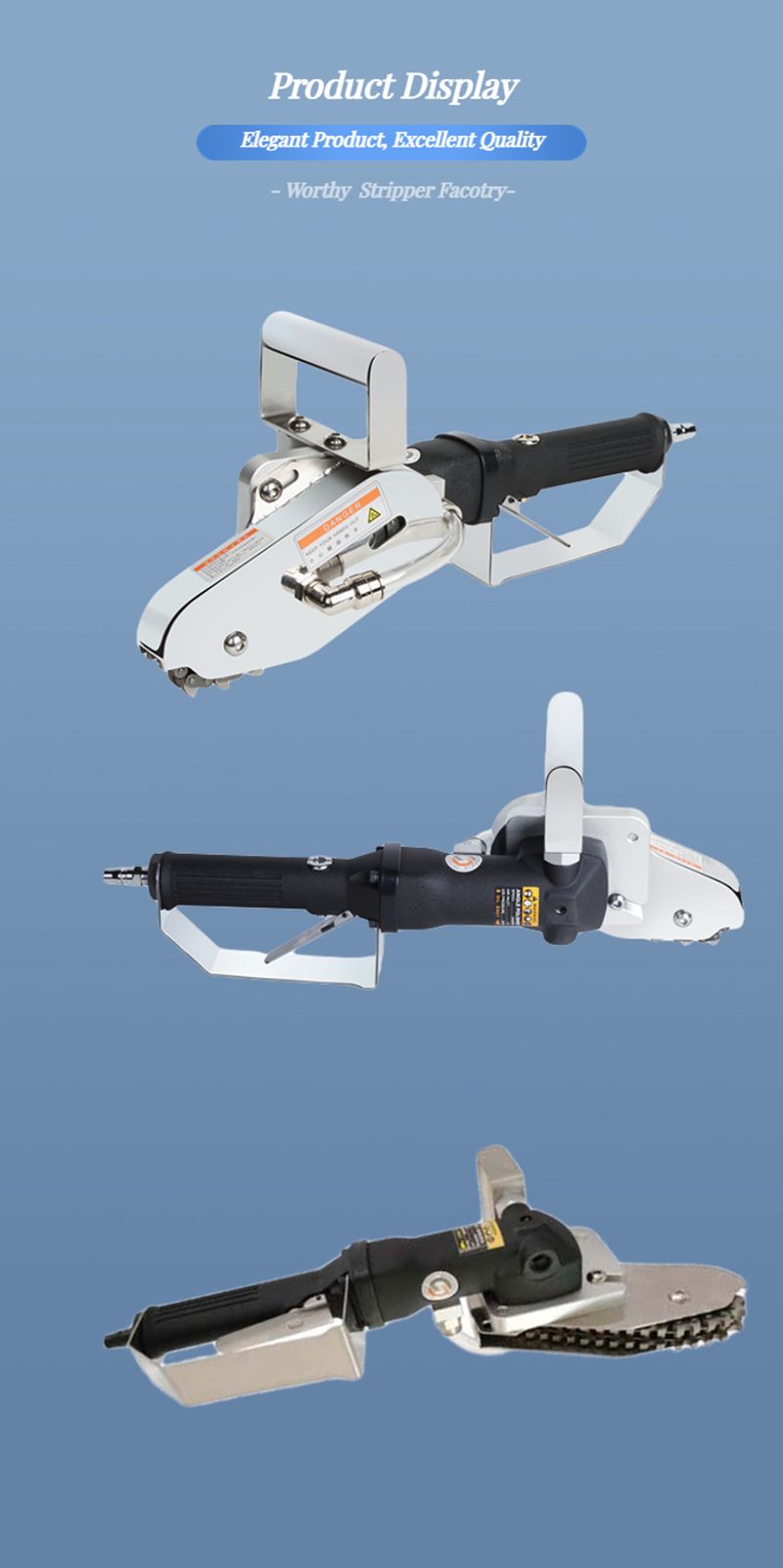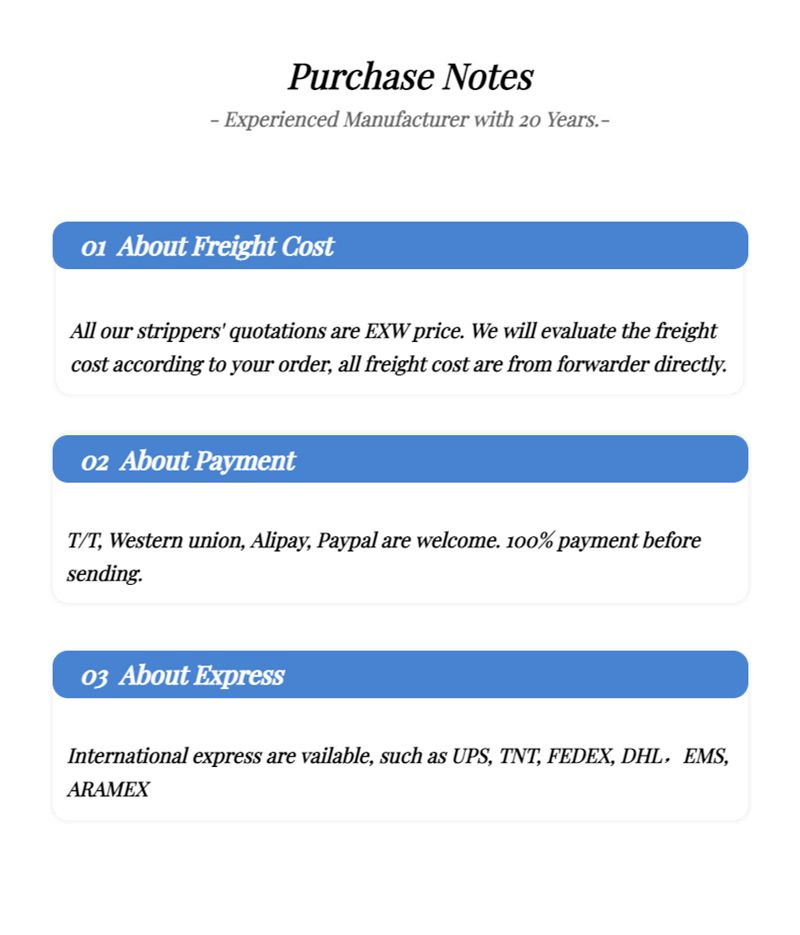 If you order 1 pcs HS-2836 paper waste remover, there is the list you will get.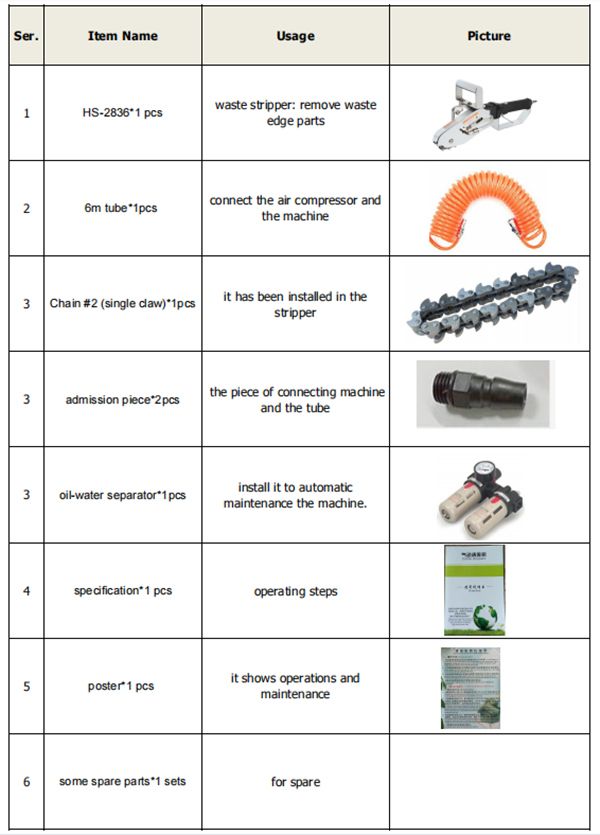 Warm Reminder
When using the stripper, the outside trim areas of folding carton cutting die must be installed with stripper rules and use Nick to grind nicks. Otherwise, the stripping result will be affected.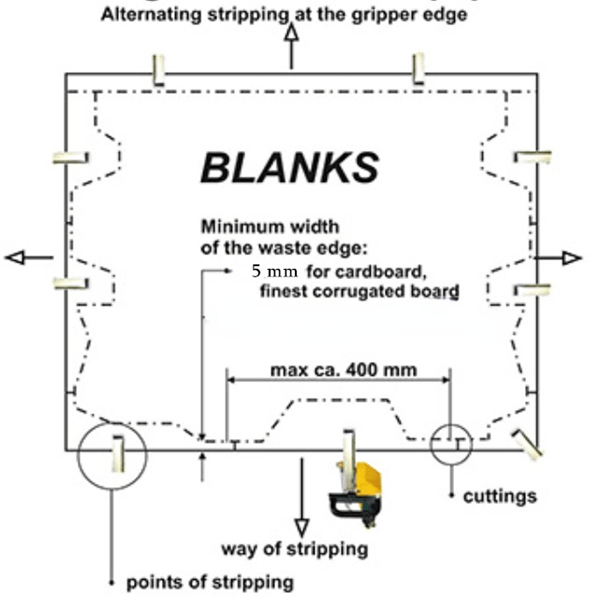 How to order our pneuamtic stripping machine, please see below processess.